What is 'convergence' and how is it transforming transport ticketing?
Date of publication: 21.04.2021
Author: Ursula Schilling, Director Ecosystem Management Payment and Ticketing Solutions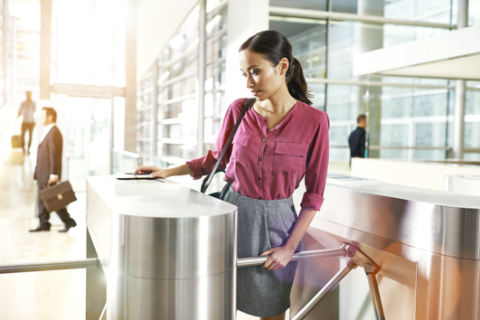 WHO, the World Health Organisation, estimates that 70% of the world's population will live in cities (or 'megacities') by 2050. These citizens are looking for safe, smart, sustainable, accessible and secured urban mobility choices based on digital or contactless solutions. After working for years to resolve their biggest problem – cash replacement via electronic and often contactless tickets – PTOs/PTAs can now concentrate on their next big challenge: increasing ridership in a post pandemic world. It is crucial now to offer digital solutions to commuters in a convenient and user-friendly way.
Almost half the global population owns a smartphone, with the number of wearable devices available growing at an even faster rate. Many of us now carry a constant companion with us that can deliver a range of digital services to our fingertips.
These two elements align perfectly to enable PTOs/PTAs to offer a personalised and convenient public transport experience. Often labelled as 'convergence', it references the process of bringing multiple services or technologies, that were previously unrelated, together in close integration or unification. The possibility of what these services may be are endless.
In the world of mobility and ticketing today, transport cards and mobile/wearable devices capable of NFC are already enabling three convergence trends:
1. Using one payment ticket across different modes of transport.
Tickets are converging, offering passengers the opportunity to make multi-modal journeys from the first mile to the last (such as an e-bike, train, bus, tram or scooter) with one ticket instead of several. These can take the form of a plastic card or a digital ticket on a smartphone/watch/token, which are more convenient for the traveller.
Many cities offer multiple payment choices to passengers:
Travel card payments. Passengers can load funds onto their travel card, either in-person at a travel booth or – increasingly – doing so remotely via the internet.
PTOs/PTAs that have already installed a non-proprietary ticketing solution can easily upgrade to complement their offer with an EMV® multi-application card or mobile device for payment and transit.
Mobile payments. Whether using a digitised credit card, debit card or travel card, passengers can buy tickets, top up funds, tap to pay and display travel tickets for inspection – all from a connected wearable or their smartphone.
"Open loop" EMV payments. This is where a passenger can tap their bank-issued credit or debit card to the NFC reader at the point of travel to pay for their journey. Usually, the exact ticket fare will be calculated and deducted from the passenger's account after the journey.
Significantly, converging services in this way removes friction between transport modes, encouraging greater uptake of public transport options and increasing customer convenience.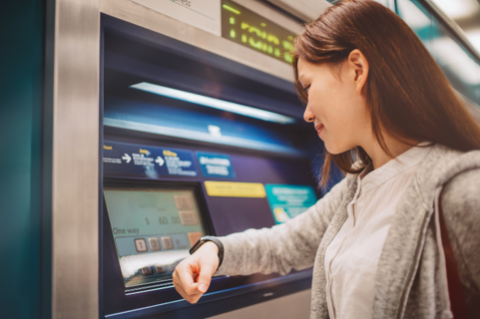 2. Integrating retail loyalty programmes.
NFC-enabled cards or phones that provide transport ticketing options also offer further benefits to stores connected to transport hubs. Linking loyalty programmes to the consumer's account allows users to 'tap in' when purchasing something at their favourite store. Reward points can then be instantly added to their account, or customers can spend points already accumulated.
The added advantages to PTOs/PTAs are that they get to know their customers better through the data associated with these retail purchases, and they can also form stronger relationships with retailers in their stations. Customised ticket and merchandise offerings will be the next logical step.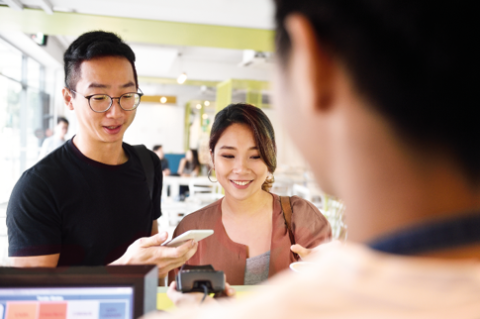 3. Secured Access Control to business premises.
Access to commercial buildings can also be provided by NFC technology. It can be enabled on a user's access card, smartphone/watch or travel card. Tapping the card or device to an NFC reader can grant access to authorised users and prohibit entry to unauthorised users.
Any application using open standards can enable this capability for users. PTOs/PTAs offering their customers this capability, together with ticketing, can deliver another value-added service to their offering by reducing the need for passengers to carry separate access cards or keys.
Realising the potential of convergence
One word: standards! For PTOs/PTAs to benefit from opportunities unknown and undefined today, they should build systems based on industry acknowledged 'open' standards that encourage community contribution. This could combine EMV, Calypso and CIPURSE, and national standards, such as Felica.
This approach supports true scalability as:
All service providers interested in 'converging' can access the same standards and clearly navigate integration.
Contributors from a range of backgrounds and sectors combine expertise to constantly challenge the status quo and look for opportunities to innovate.
Systems remain backwards-compatible, so any investment today is protected.
The nature of open standards fosters improved availability and competitiveness from several suppliers, providing fair market terms and conditions.
Without doubt, converging services and technologies mean we are at the start of an exciting journey, with no idea yet of the final destination!
Find out more about how converging technologies can boost your digital ticketing offer.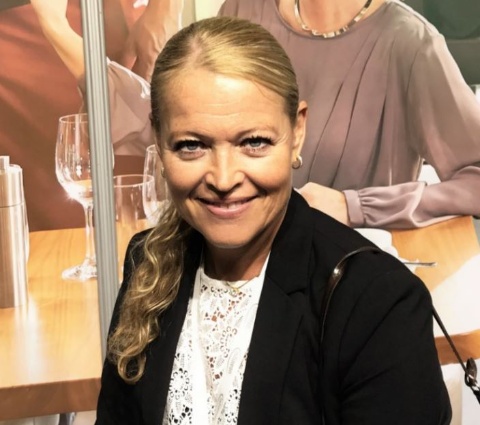 Date of publication: 21.04.2021
Author: Ursula Schilling, Director Ecosystem Management Payment and Ticketing Solutions
| | |
| --- | --- |
| Related links: | Related external links: |
| | |
| | |
| | |
| | |
| | |