Low power battery applications
Overview
Motor drive and control solutions for non-passenger, low power applications such as power tools, robotics, toys and drones
The movement of motor technology away from corded electrification and toward battery powered motors continues to gain momentum in the market. The flexibility, portability and performance improvements achieved by electric motors over time allow the user to maneuver and move about freely without hazard of tripping or tangling a cord while maintaining or improving performance in the end application.
The initial move to battery powered motor control centered around brushed DC (BDC) motor technology, and while it continues to be widely used, applications requiring increased efficiency, torque and durability have been transitioning to brushless DC (BLDC) motor technology over time. Compared to traditional brushed motors, brushless DC motors are quieter, lighter, and offer an overall smaller design footprint while providing increased reliability. These improvements, however, come with an increased need for monitoring and control, requiring significantly more complex electronics and supporting algorithms.
This move toward BLDC motors occurs in concert with a continuous push towards higher energy efficiency, resulting in tradeoffs between power delivery and battery life. This, in turn, puts a significant burden on semiconductor technologies to deliver high performance in motor control applications. In parallel, shortening life cycles and increased product diversity put an increased burden on suppliers to provide that same high-performance, cost-efficient solutions across an increasing diversity of use cases.
With industry-leading technology and reliability, Infineon's extensive portfolio of discrete and integrated circuits offers the breadth and depth of solutions necessary to meet the demands across a wide spectrum of motor control needs for brushed or brushless implementations.
Boards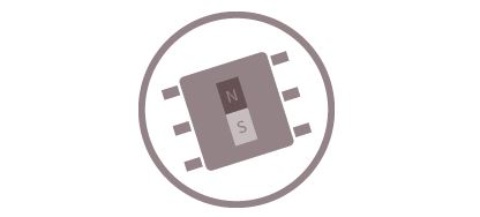 Infineon XENSIV™ sensors are exceptionally precise thanks to industry-leading technologies. Our benchmark and innovative magnetic sensor portfolio is the perfect fit for various customer applications in automotive, industrial and consumer markets.