Power transmission and distribution
Overview
Please choose a subcategory
Find efficient and reliable custom-made power semiconductor solutions

Year after year the global demand for energy grows. This longstanding upward path is a result of the Earth's rising population along with increasing per capita power consumption as more and more people enjoy a higher standard of living. The situation's implications should not be underestimated. That's why it's essential to ensure the suitable power transmission and distribution systems are in place today. Especially in regions where energy production sites are located far away from the epicenters of energy consumption.
Tomorrow's market forces
Giving the status quo, the power transmission and power quality markets are likely to be shaped by a host of factors in the years ahead, such as:
Rising demand for clean energy
Expanding and interconnecting of grid infrastructures
Gradually replacing and upgrading of aging grid infrastructure
Making AC grids more efficient to fulfill future demands
Achieving all this – a pre-requisite for meeting the world's skyrocketing energy demands – requires new approaches and new technologies. Infineon is ready to help you take on the biggest challenges of our time in the power transmission and distribution sector. Whether your design requires power semiconductor solutions for HVDC systems or FACTS, discover how our broad portfolio of innovative high power discs and IGBT modules for power transmission and distribution can help you reliably energize the future.
Videos
Green hydrogen is produced in a CO2-neutral manner by utilizing electrolysis processes powered by renewable energies such as wind and solar. Power semiconductors make the production of green hydrogen possible. Gain insights into AC- and DC-coupled electrolyzer applications and learn about Infineon's best-in-class semiconductor solutions.
Training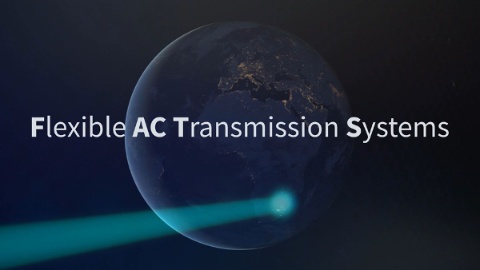 Get to know what Flexible AC Transmission Systems (or FACTS) are, their characteristics, their advantages and which FACTS devices are. Get to know the different IGBT devices, namely, the Static Synchronous Compensator (STATCOM), the Static Synchronous Series Compensator (SSSC) and the Unified Power Flow Controller (UPFC).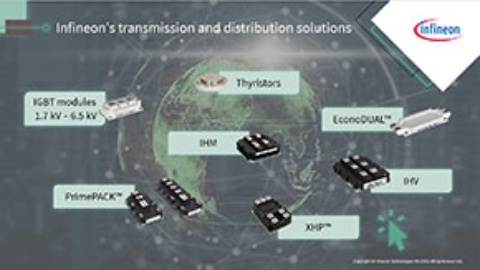 Transmission and distribution (or T&D) is all about the different stages of carrying electricity over towers/poles and cables/wires from generators to load centers.
Infineon already supports with its technology in different segments of this process.