Overview
What are today's consumers looking for in a hood fan? For one, it's smarter and smaller. And more powerful and energy efficient. Less acoustic noise is highly desirable in a hood fan motor, as are functions such as stable and smooth starting, a wide range of operating speeds and vibration suppression.
What are you looking for to design a hood fan motor that's in synch with consumer needs? First and foremost, reliable and energy-efficient components. New form factors to achieve smaller designs are also essential and the price-performance ratio needs to be just right. At a time of smart this and smart that, your solution must enable feature novelties that render a hood fan a smart appliance. Select Infineon's components to go beyond just connectivity and give consumers a secure smart solution – and peace of mind.
Products
Hood fan motor system diagram
Hood fan solutions from Infineon
Find the right solution for your hood fan designs in Infineon's wide-ranging portfolio of best quality semiconductors. Our reliable components such as CIPOS™ Nano and discrete IGBTs allow you to achieve top energy efficiency and smaller form factors, as well a system that runs quieter than the competition. In addition we offer security solutions that allow you to securely integrate the hood fan in the smart home network. Choose Infineon to meet all market demands for hood fan motors – at an attractive price point.
Highlights
Whitepaper: The rise of the smart kitchen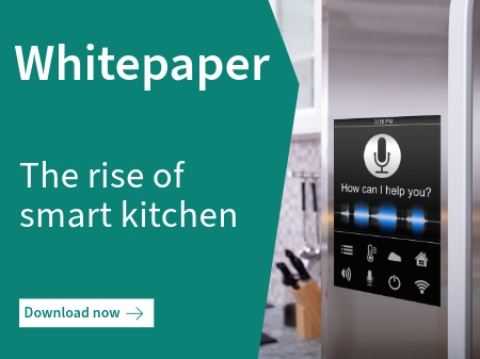 This whitepaper charts the rapid rise of the smart kitchen and looks at how advances in electronic solutions have resulted in a new generation of quieter and more energy-efficient appliances driven by intuitive sensor-based operation.
Webinar: System solutions for the smart home appliance Era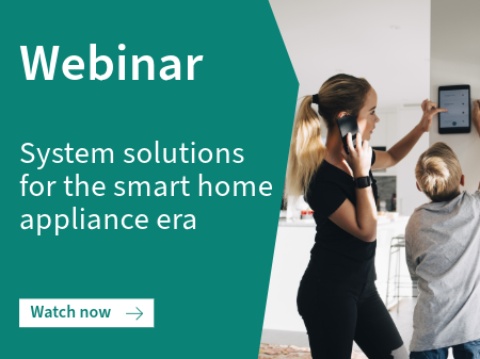 Modern home appliances are increasingly smart and connected, providing a seamless, remote user experience. Users control operation and receive live data from appliances, whether it's the contents of the refrigerator or information on the status of laundry. In turn, manufacturers can remotely analyze the device and suggest predictive maintenance to avoid costly repairs. This webinar will show you how Infineon's smartest power designs can help you achieve the highest efficiencies, smallest form factors and significantly improve your appliances' carbon footprint to make them smart, connected, and secured.