Jochen Hanebeck
Chief Executive Officer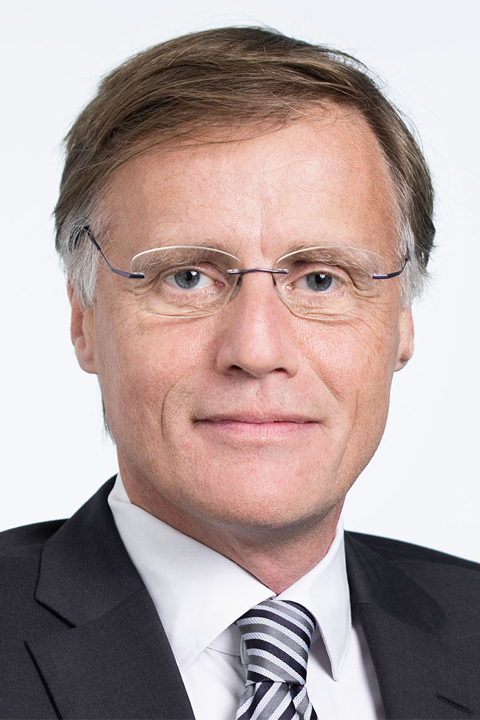 Jochen Hanebeck has been a member of the Management Board of Infineon Technologies AG since 2016. He has been CEO since 2022 (appointed until 31 March 2027).
Jochen Hanebeck was born in 1968 in Dortmund. He received a degree in electrical engineering from RWTH Aachen University.
He has been with Infineon since 1994 (Siemens AG until 1999).
Positions within the company
| | |
| --- | --- |
| 2022 | Chief Executive Officer, responsible for Divisions; Group Strategy; Mergers & Acquisitions; Organization and Strategy enablement/ implementation of Region Americas; Communications & Public Policy; Human Resources (Labor Director); Legal & Patents; Research & Development (CTO) |
| 2016 | Member of the Management Board and Chief Operations Officer, responsible for Operations, including Manufacturing, Logistics, Quality, Customs and Procurement |
| 2008 | Division President Automotive |
| 2007 | Head of the Microcontrollers Business Unit within the Automotive, Industrial and Multimarket Group |
| 2004 | Head of Operations within the Automotive, Industrial and Multimarket Group |
| 2003 | Head of the Infineon Center of Excellence |
| 2001 | Head of Operations within the Chip Card & Security Division |
| 1999 | Assistant to the Chief Operating Officer |
| 1997 | Head of DRAM Technology Development at Siemens Microelectronics Center (SIMEC) in Dresden |
| 1994 | Development Engineer in DRAM development (Siemens in a joint venture with IBM and Toshiba) in East Fishkill, USA |
Membership of Supervisory Boards and governing bodies of domestic and foreign companies
Member of the Supervisory Board
Infineon Technologies Austria AG, Austria (Chairman)
(group mandate, not listed)
Member of the Board of Directors
Infineon Technologies Americas Corp., USA (Chairman)
(group mandate, not listed)