Synopsys and Infineon have collaborated to develop the AURIX™ TC4x Virtualizer Development Kit
Virtual Prototype (VP) is integrated into the Virtualizer Development Kit (VDK) from Synopsys and includes access to AURIX™ PPU
Infineon Virtualizer Development Kit for AURIX™ TC4x Microcontroller Family was officially announced by Synopsys, Inc. (Nasdaq: SNPS)

The VDK for AURIX™ TC4x is the outcome of a long-term, close collaboration between Infineon and Synopsys Center of Excellence to accelerate the production of automotive systems based on Infineon AURIX™ microcontrollers.

Infineon has successfully introduced the VDK internally in order to speed up hardware and software development from concept studies to validation activities resulting in a better qualified and proven AURIX™ TC4x virtual prototype model.
The Synopsys VDK for Infineon's AURIX™ TC4x family has been deployed internally at Infineon for a variety of use cases from concept to validation. Use cases include hardware and software concept studies for the suitability of new features in targeted applications, MCAL development with a methodology to seamlessly switch between virtual prototype and physical hardware in Infineon's validation environment, and co-verification of Infineon's low-level driver for hardware verification and validation.
Infineon is also using the VDK for customer demonstrations and early engagement with partners. Infineon's internal usage helps to accelerate virtual prototype development and ensures better quality and tight integration with Infineon's software.
Main features: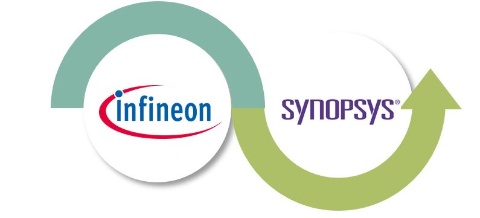 Synopsys Virtualizer Development Kit:
Provides runtime environment for the Virtual Prototyping
Full debug and analysis support connects to regular HW debuggers
Scripting framework for flexible control and stimulation of the embedded SW
Various interfaces to Simulink, SABER, and CANoe, etc