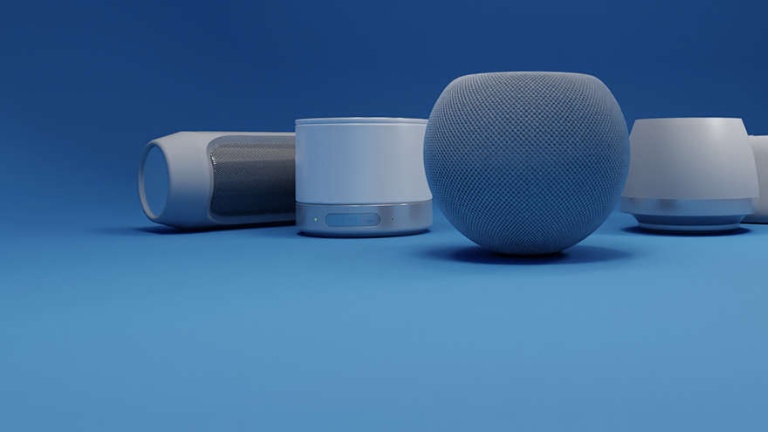 Design fast and innovate new features for your smart speaker's design with Infineon's solutions
The market of smart speakers demands innovative features and use cases to stay on top and beat the competition. Infineon offers a comprehensive solution offering to address the ever-increasing requirements. The sensing portfolio enables outstanding voice recognition, intuitive presence detection, and reliable touch interaction. The exceptional sound quality at the lowest power consumption can be achieved with its amplifier solutions, enabling portable smart speakers. Best-in-class interoperability is offered through the industry's most widely deployed Wi-Fi + Bluetooth® technology.
Explore the page and discover our smart speaker solutions and design support for your next project—everything you need in just one space.