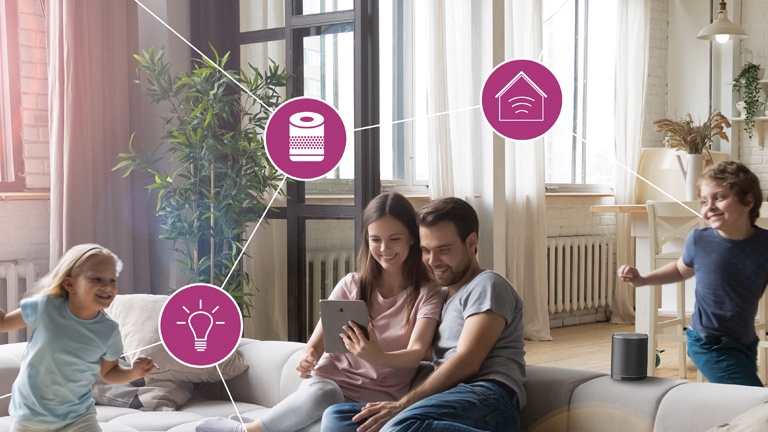 Build Matter-ready, low power smart home products
AIROC™ CYW30739 Bluetooth LE & 802.15.4
Thread Smart Home Solution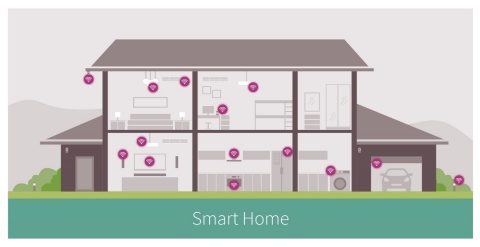 Build Matter low power smart home products
Infineon's AIROC™ CYW30739 Bluetooth LE & 802.15.4 system on chip is among the first products to support Matter 1.0 running on Thread. The powerful combination of complementary Bluetooth LE and 802.15.4 protocols enhance the performance of smart home products with seamless interoperability and enable end-to-end encrypted communication between individual devices in a Matter network.
AIROC™ CYW30739 Bluetooth LE & 802.15.4 system on chip features a low-power radio, which is a key component in low-power multi-protocol systems with rock solid connectivity. More importantly, it offers superior RF performance for robust connections and best user-experience without connection drops. Its low-power consumption supports applications that require long battery life. The design techniques and process technology used are extremely efficient to help reduce active and idle power.
Summary of features: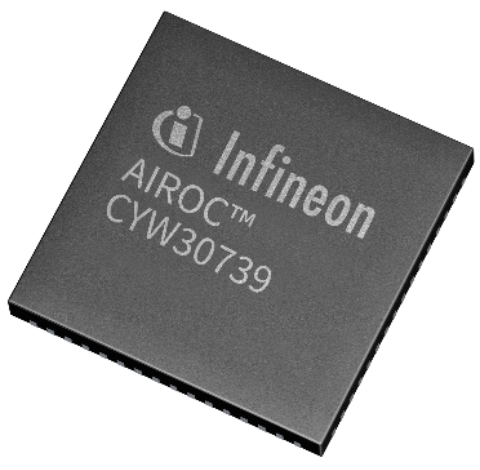 MCU features
96-MHz Arm® Cortex®-M4 MCU with floating point unit
Runs Bluetooth LE stack, Thread, and application
1MB flash / 2MB ROM / 512KB SRAM
Multi-protocol subsystem features
Complies with Bluetooth core specification version 5.3 with LE 2-Mbps support
Fully compliant IEEE 802.15.4 MAC and PHY
Certified to Thread 1.3 specification
Rx sensitivity -95.5 dBm (Bluetooth LE)
Rx sensitivity -103.5 dBm (802.15.4)
Peripheral Features
6x16 bit PWMs
I2C interface
SPI interface (master or slave mode)
Up to 8x20 programmable key-scanning matrix interface
1x28 channel ADC (10-ENoB for DC measurement and 12-ENoB for Audio measurement)
Target Applications
Smart Home
Smart Building
Residential Lighting
Commercial Lighting
Access control
Switches
Door locks
Sensor nodes
Software Development for Matter-ready Thread Solutions
Infineon's software support for Matter is in the open-source Matter repository, and additional Matter-specific capabilities will be added to Infineon's ModusToolbox™ Software and Tools in future releases. The latest version of ModusToolbox is available now for download. Learn more about Infineon's support for Matter.