Overview
Highest protection levels with double conversion
Given the enormous energy consumption in today's world - due to the rapid growth of connected devices (IoT) and smart industry processes - it is essential to develop more energy-efficient and cost-effective power supplies, especially when it comes to uninterruptible power supplies (UPS). Online UPS systems provide uninterrupted power to critical loads that require the highest level of protection. They are commonly used in telecommunication, datacenters, hospitals, and certain commercial or industrial facilities.
The required level of protection is achieved through double conversion. Double conversion means that the power is converted twice: in normal operation, a rectifier converts the input power from AC to DC, and feeds it to an output inverter. The output inverter then converts the power back to AC. Since the UPS essentially decouples the load from the grid, it ensures voltage and frequency stability. In case of grid failure, it provides instantaneous back-up power via the battery until a generator set is brought online. Various bypass structures allow for maintenance during operation, improve overload capability, or provide significant loss reduction.
Modularity improves reliability, scalability, cost, and carbon footprint
The key requirements for modern UPS systems are not only high reliability and zero downtime, but also scalability and efficiency. While scalability is essential to meet future energy demands, high conversion efficiency minimizes both carbon footprint and the cost of ownership.
Modularity has a positive effect on all these aspects. Take the power stage as an example: A modular 75 kVA UPS system could consist of three units with 25 kVA each. Such a system improves reliability and uptime through fast service and N+1 redundancy. It is also inherently scalable and can optimize conversion efficiency through intelligent load sharing. Note that modularity is not limited to the power stage. Other components such as the batteries or the UPS controller also benefit from a modular design.
Videos
Come along to find out more about the latest Infineon Easy IGBT products for Uninterruptible Power Supply industrial applications.
In this training, you will learn about the UPS system key requirements, their trends and new products, including their topologies, key features, and of course the system-level benefits of choosing Easy IGBT module solutions for your UPS designs.
Training
This training will show you what makes CoolSiC™ the perfect choice for UPS applications.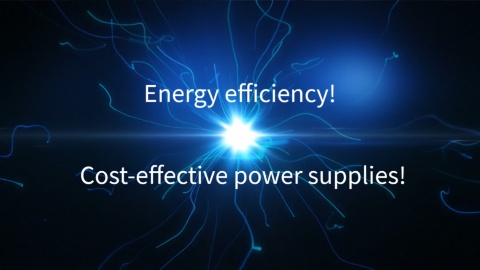 This e-learning is about Infineon's power solution positioning for uninterruptible power supply (UPS) applications. We will cover also different types of UPS and topologies commonly used.
Webinar
Learn what benefits silicon carbide offers for high-power converters like UPS systems. Detailed application examples will show you how CoolSiC™ can help your design become more efficient and compact and why these are key factors for successful UPS applications in the market.