Switched reluctance motor – controller and driver
Overview
Modern designs offer advantages in terms of control and power shaping
In switched reluctance motor applications both energy and cost efficiency play integral roles. Top quality motor control and motor drive solutions from Infineon's wide portfolio are the ideal choice. You benefit from proven reliability and excellent figures of merit – along with software tools that save you valuable time and money. Explore our offer and find what's right for your switched reluctance motor in terms of products, applications kits and support. See additional motor control applications here in battery powered applications and home and building.
Switched reluctance motors convert reluctance torque into mechanical power. Power is delivered to windings in the stator rather than the rotor. When power is delivered to the stator windings, the rotor's magnetic reluctance creates a force that attempts to align the rotor with the powered windings. In order to maintain rotation, adjacent windings are powered up in turn. Modern designs feature a high-power electronic switching system that offers advantages in terms of control and power shaping.
Products
Example application for switched reluctance motor control and drives (discrete)
Hover over the diagram to see recommended products
Key characteristics brushless DC motor
Does not utilize a permanent magnet
Pointed poles in both stator and rotor
Comparatively robust and efficient
Suitable for use in very high ambient temperatures
Disadvantages: acoustic noise and torque ripple
Tools & Software
Solution Finder – your guide to a successful design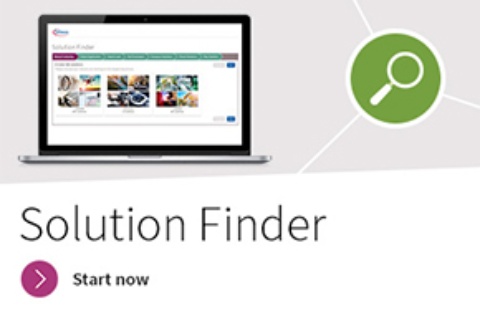 Use our Solution Finder to quickly and easily find, compare and purchase the right semiconductors for your project. Simply select your application and the online tool visualizes suitable components in useful system diagrams, which you can customize to your needs.
You can already access 400 solutions for motor control and drive applications in our tool. Coming soon: solutions for lighting, power supplies and other applications.