Medical wearables - Everything it takes for safe, secure and reliable healthcare bands
Overview
Real-time health monitoring for greater safety and freedom
Wrist-worn health bands are becoming more and more popular among elderly people. Medical bands offer a range of health-monitoring features that keep users updated about their health status in real-time. In addition to general health and activity tracking, they can also help users to manage underlying diseases or chronic conditions by connecting with telehealth services and transmitting specific health metrics such as heart rate, blood pressure, and blood sugar levels to a healthcare provider of their choice. Location and fall detection can add another safety net. All of which can enable elderly people to live safely and independently – for longer.
Everything it takes for safe, secure and reliable healthcare bands
Our extensive portfolio covers all sensing, computing, memory, power and connectivity building blocks needed to create safe, reliable wrist-worn healthcare devices. Highlights include our OPTIGA™ Trust and OPTIGA™ Authenticate S solutions to protect the storage and transfer of highly sensitive personal healthcare data.
Take a look at our system diagram below and browse our portfolio to find the right solutions for your design.
Highlights
Application brochure: Smartwatch, sports watch, wristband, and medical wrist-worn devices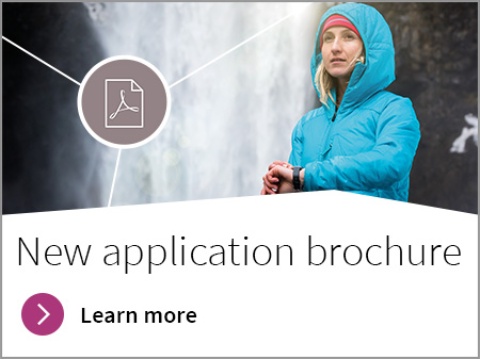 Infineon is a power semiconductor leader for IoT devices. With our broad product solutions and portfolio, you can solve design challenges such as data security, sensor accuracy, connectivity, device protection, all while enabling best-in-class power consumption and IC form factor.
On-Demand Webinar: Memory Solutions for wrist-worn devices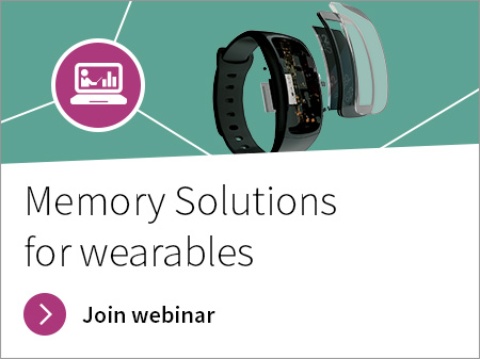 This webinar will teach you about functional design blocks and innovative use cases for wearables enabled by our broad product portfolio. Get an overview of memory solutions, and how it is superior to the competition and understand the details of NOR Flash technology with SEMPER™ Nano, typical design challenges for NOR Flash, and how SEMPER™ Nano can fulfill these requirements.