Overview
Please choose a subcategory
Designing cost-effective and eco-friendly systems

The power tools industry is marked by a high level of innovation and competition. As such, there's mounting pressure on manufacturers to offer the latest technologies at a fair price – particularly in products geared towards consumers. People today, whether consumers implementing home improvement projects or skilled tradespeople working on construction sites, seek out powerful yet energy-efficient products that are lightweight and compact.
Safety always comes first
Overall, the industry prioritizes research and development to ensure power tool users – be it on construction sites or in private homes – have access to safe, ergonomic and energy efficient products. Because power tools have the potential to cause harm if not used correctly, manufacturers need power tools designs with optimally-engineered, cutting-edge solutions for electromechanical safety. For skilled tradespeople who regularly handle power tools, it's essential for a design to minimize the risk of health problems that may arise from regular exposure to vibration, noise or dust. All this is possible to achieve using advanced semiconductor technology – like power tool solutions from Infineon.
The cordless boom
Today, the cordless power tool sector is the industry's fastest-growing segment, with projections indicating no end in sight. The reasons why are obvious: both professional and private users appreciate the safety and convenience of a lightweight, low-voltage power tool – without a cable and need for an electrical outlet.
Explore your application of interest for a more detailed look at the current challenges of the power tool industry – and discover how you can overcome them with components from Infineon.
Tools & Software
Solution Finder – your guide to a successful design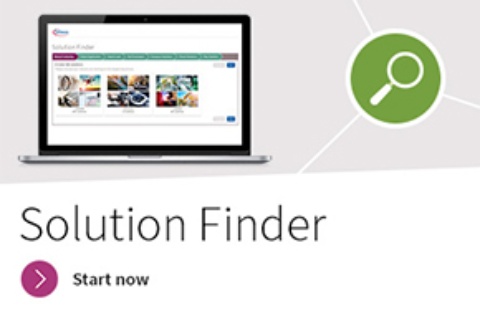 Use our Solution Finder to quickly and easily find, compare and purchase the right semiconductors for your project. Simply select your application and the online tool visualizes suitable components in useful system diagrams, which you can customize to your needs.
You can already access 400 solutions for motor control and drive applications in our tool. Coming soon: solutions for lighting, power supplies and other applications.
Highlights
Switching to USB-C: Industry's First High-Voltage MCU with USB-C® PD