Overview
Complete system solutions for vehicles and their battery chargers
One increasingly important segment in the EV market is light electric vehicles (LEVs). In part, their attractiveness is due to their low initial outlay as well as their budget-friendly operational and maintenance costs. These factors make them accessible to a large part of the global population, even in emerging markets. LEVs also come with the convenience of easy charging on the standard power grid. And, most importantly, they fulfill a growing number of zero-emissions mandates.
What is more, LEVs – which include everything from e-scooters and e-bikes, to e-rickshaws and e-forklifts, to e-motorbikes and low speed electric vehicles – are easy to drive and to handle. In fact, a license is typically not required to operate one. In the coming years, LEVs will advance to include sensors, enabling some of the automated smart features found in many of today's high-end, often electrified cars.
Challenges and requirements of the LEV industry
Despite its recent success and promising future, LEV applications face a number of design challenges that engineers must overcome. These include:
A cost-driven segment
Time-to-market pressure, in particular in emerging markets
Small form factor requirements
Long lifetime expectations
Growing demand for plug and play system-level solutions
Limited battery range and power scalability
To enable designers and LEV manufacturers to cope with these challenges and appeal to market needs, Infineon offers end-to-end system-level solutions that are easy to use and comprise hardware, software and services.
Complete system solutions: LEVs and battery chargers
Specializing in complete system solutions, Infineon's broad portfolio of reliable high-quality semiconductors provides every component required for a successful LEV design (i.e. power electronics, controllers, security, authentication, sensors). Ideal for low and high power density applications, our silicon solutions are the most robust on the market and deliver unrivalled performance with excellent figure of merit (FOM). The result: ruggedness and reliability with a lower BOM count and optimized system cost. Depending on the exact design at hand, our products enable you to achieve the levels of integration you need in order to save space. Furthermore, customers know they can rely on our components to uphold strict quality standards.
In sum, choosing Infineon's compact, energy- and cost-efficient solutions reduces development time and, in consequence, time to market. In cases when cost outweighs performance, we also offer cost-optimized solutions.
Products
High power LEVs with power level from 10 to 30+ kW
Target applications:
E-forklifts
Light utility vehicles (LUVs)
Low speed electric vehicles (LSEVs / micro EVs)
E-motorbikes
E-golf carts
This category mainly consists of four-wheeled vehicles that accommodate carry-on items. The exact term used to describe such vehicles is highly dependent on the market they are operated in. In China, for instance, they are known as small EV cars, low speed EV cars and micro EV cars. In the EU, these same microcars are called quadricycles while the USA prefers the term neighborhood electric vehicles (NEVs).
System diagram: high power low speed electric vehicles
Hover over the diagram to see recommended products
Main challenges:
Overarching challenges include the pressure to optimize system cost and efficiency. Users tend to opt for vehicles with sufficient operating range for longer distances. This is especially true for off-highway electric vehicles like golf carts, material handling equipment, and people movers. Increased operating ranges are decisive to ensuring that the flow of materials and people remains uninterrupted.
Low power LEVs with power level from 1 to 10 kW
Target applications:
E-scooters (standing, self-balancing and folding types)
E-bikes
E-rickshaws, other e-three-wheelers
Low power LEVs best suit two- and three-wheel designs, in particular vehicles used to transport people over short distances. Especially in some of Asia's emerging markets, home to some of the world's most polluted cities, electric two- and three-wheelers are helping improve air quality and, with it, residents' quality of life.
System diagram: low power light electric vehicles
Hover over the diagram to see recommended products
Main challenges:
System cost and power density are the two key value drivers in low power LEVs. There is often a trade-off between optimizing performance and space, or costs.
Battery chargers for LEVs
There are two charging options for LEV batteries, an off-board charger and an on-board charger, depending on their individual power requirements. A closer look at each discloses the differences.
Off-board chargers suit:
LEVs such as an e-bike or e-scoter that can simply be moved close to the charger
Cases that lack a complex battery management system
Very high power charging, such as electric forklifts
On-board chargers offer:
Greater charging flexibility: no special infrastructure or additional charging equipment required
A solution when a more complex battery management system is inevitable, such as for Lithium ion batteries used in high power e-scooters
System diagram: 2 kW battery charger for light electric vehicles
Hover over the diagram to see recommended products
Main challenges:
On a whole, cost is the driving force in LEV battery charger designs. This is the case because the majority of LEVs sold are low-cost vehicles. Efficiency, however, is gaining importance especially as the total number of LEVs on the market is expected to grow. Plus, the value of energy efficiency should not be underestimated in emerging markets with unstable local power grids where every percentage point of efficiency increase, translates into significant energy savings.
It is not advisable to connect any charger type to any battery, otherwise there can be a significant risk of damaging the batteries, and void the manufacturer's warranty. Infineon's OPTIGA™ Trust security solution is easy to use and implement, and will ensure that only the right type of charger is used in connection with a certain type of battery, reducing the risk of hazardous damage/fires.
Tools & Software
DAVE™ - professional development platform for XMC™ microcontrollers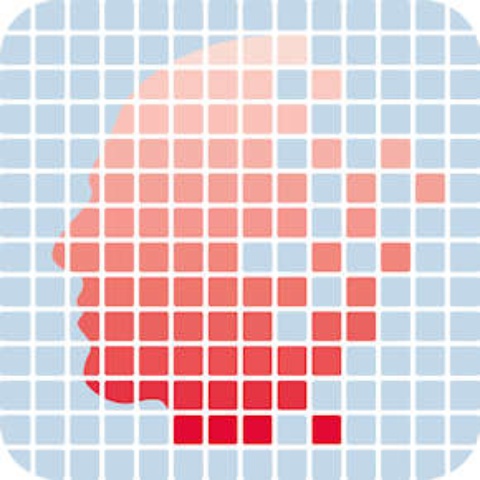 DAVE™ and complementary tools supporting the entire development process from evaluation-to-production (E2P). Experience DAVE™ IDE, XMC™ Lib (Low Level Driver), DAVE™ APPs and examples and reuse in one of the major ARM® compiler/IDEs such as Altium, Atollic, ARM/KEIL, IAR Systems, Rowley.
Training
In this eLearning you will learn how to use the bi-directional phase-shift full bridge without changing the design or lowering the performance.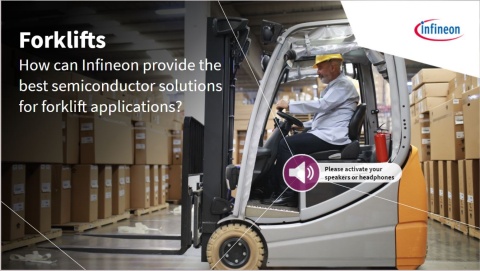 In this training you will:
Learn about the main reasons for the forklift market growth and the main forklift applications and requirements
Discover why Infineon is your one-stop-shop semiconductor supplier
Webinar
Learn how the application affects the choice of the MOSFET for motor drives, robotics, power supply, chargers, uninterrupted power supply (UPS), how to overcome some design challenges, and success stories.
Download related documents:
Webinar Slides