综述
Evaluation board for CIPOS™ Mini, features 600 V IM535-U6D
The EVAL-M1-IM535 is an evaluation board to support customers during their first steps of designing applications with IM535-U6D Intelligent Power Module (IPM). As a part of iMOTION™ Modular Application Design Kit, the combination of this power board and matching control board EVAL-M1-101T creates an inverter system for evaluating the latest Infineon technologies. It features and demonstrates our CIPOS™ Mini IPM technology and Advanced Motion Control Engine (MCE 2.0) technology for permanent magnet motors drive over the full speed range.
IM535-U6D, is one of the CIPOS™ Mini IPMs, which integrates a 3-phase inverter stage in a DIP 36x21D package. It incorporates TRENCHSTOP™ IGBT and anti-parallel diodes together with optimized SOI gate driver along with excellent thermal conduction and electrical isolation.
特征描述
Power stage to drive 3-phase motor
600 V blocking voltage IGBT
3 KW output power
Standardized iMOTION™ MADK M1 platform interface
CIPOS™ Mini IPM (30A)
ROHS compliant
优势
Evaluate IM535-U6D
Easy to start evaluation – shorter cycle time to final product
UL certified package and temperature sensor
Smaller foot print to allow smaller PCB
High efficiency to save energy
Recommended board combination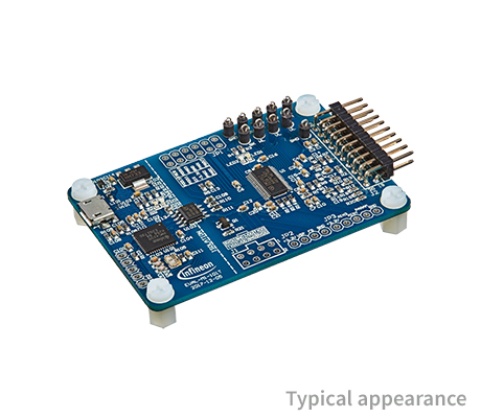 EVAL-M1-IM535 evaluation power board can be connected to EVAL-M1-101T controller board, which is powered by IMC101T-T038 iMOTION™ Motor Control IC featuring advanced Motor Control Engine (MCE), that enables state-of-the-art Sensorless Field Oriented Control (FOC) without need for any coding.
图表