600 V, 0.165 A Three Phase Gate Driver IC EiceDRIVER™ 6EDL04I06PT with Integrated Bootstrap Diode, over current protection, enable and fault reporting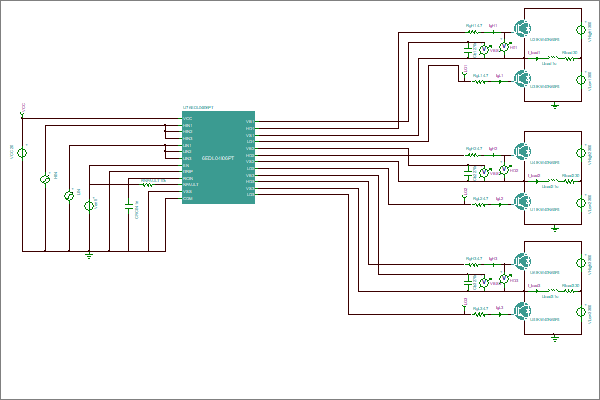 600 V, 0.165 A Three Phase Gate Driver IC EiceDRIVER™ 6EDL04I06PT with
Integrated Bootstrap Diode,over current protection, enable and fault reporting

The device 6ED family – 2nd generation is a full bridge driver to control power devices like
MOS-transistors or IGBTs in 3-phase systems with a maximum blocking voltage of +600 V.
Based on the used SOI-technology there is an excellent ruggedness on transient voltages.
No parasitic thyristor structures are present in the device. Hence, no parasitic latch-up may
occur at all temperatures and voltage conditions.

Model performance :
- Static Electrical Characteristics and Dynamic Electrical Characteristics
are modeled with the typical values from the datasheet.
- Temperature effects are not modeled

The following features have been modeled :
- Switching Characteristics such as propagation delay, peak/mean currents
- Dead time / Shoot through prevention
- Under-voltage lockout
- Bootstrap diode

Product Info: IKW40N65F5
Technical Assistance
Other circuits
Gate Driver
Product Info: 6EDL04I06PT