综述
SiC reference design for integrated servo motor and drive, powered by 1200V CoolSiC™ MOSFET and EiceDRIVER™
The REF-DR3KIMBGSICMA reference design which consists of two PCBs (named as driver board and one power board respectively), including a driver circuit and a 3-phase inverter for motor-drive applications. The driver circuit is based on EiceDRIVER™ - 1EDI20I12MH with miller clamp function. The board is designed to evaluate the CoolSiC™ MOSFET – IMBG120R045M1H solution in integrated servo drive applications. It is the main component for the 3-phase inverter. The iMOTION™ MADK EVAL-M1-101T control board can be used to easily evaluate the electrical performance of the system.
特征描述
3-phase servo motor with integrated drive
1200 V, 45 mΩ CoolSiC™ MOSFET in SMD package (TO263-7L), with .XT interconnection technology
IMS (Insulated Metallic Substrate) PCBs with high thermal conductivity
Input voltage 350 – 800 VDC
Output voltage 220 VAC, 380 VAC, 480 VAC
IMBG120R045M1H: 1200 V discrete CoolSiC™ MOSFET
1EDI20I12MH: 1200 V single high-side gate driver
优势
Allows passive cooling without cooling fans
Ultra-small footprint with a PCB diameter of 110 mm
High power density
Overcurrent protection
Recommended board combination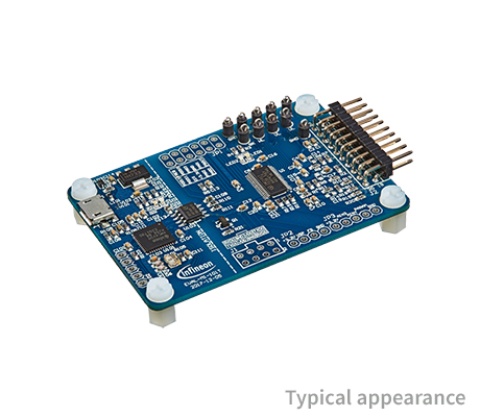 To evaluate the electrical performance of the system, the iMOTION™ MADK EVAL-M1-101T can be used to provide a simple control. An adapter cable is included for simple connection, between the EVAL-M1-101T and REF-DR3KIMBGSICMA.