概要
EZ-BT Module Programming Kit
The EZ-BT Module Programming Kit (CYBT-353027-PROG) enables you to easily program the CYBT-353027-02 EZ-BT WICED™ module.
The life time of the socket used in this programming kit is 50,000 insertions.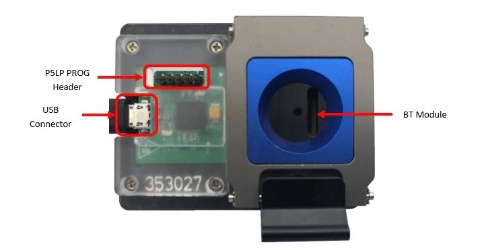 Put the BLE module in the socket (ensure that the BLE module is in the correct position of the socket, as shown below)
Connect the programming device with a USB cable to a computer that has been installed with WICED™ Module Programmer
Run the programming software to program the targeted BLE module with your selected fi­rmware.