PSoC™ 3/PSoC™ 5LP Capacitive Sensing (CAPSENSE™ CSD)
概要
General Description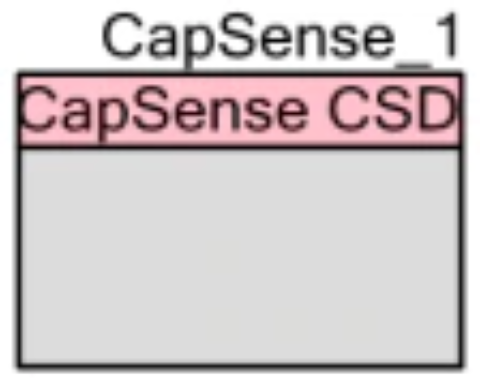 Capacitive Sensing, using a Delta-Sigma Modulator (CAPSENSE™ CSD) component, is a versatile and efficient way to measure capacitance in applications such as touch sense buttons, sliders, touchpad, and proximity detection.
Support for user-defined combinations of button, slider, touchpad, and proximity capacitive sensors.
Automatic SmartSense™ tuning or manual tuning with integrated PC GUI.
High immunity to AC power line noise, EMC noise, and power supply voltage changes.
Optional two scan channels (parallel synchronized), which increases sensor scan rate.
Shield electrode support for reliable operation in the presence of water film or droplets.