PhD Program
Pursue a doctoral degree at an university and gain professional experience simultaneously - an ideal start for your career. Advance your research with us and profit from our vast network of doctoral candidates and the expertise of an university.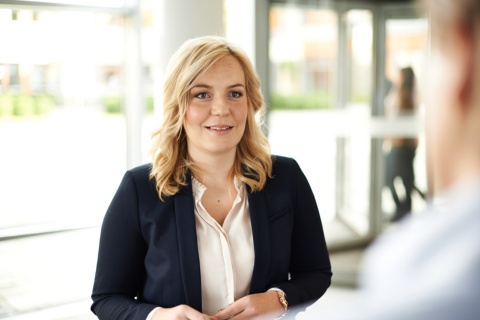 Doctoral studies made to measure
At Infineon, you have two different options to receive a doctor's degree at an university:
Option 1: After the completion of your master studies, you may begin working with the help of a 3-year contract on a research topic at Infineon. In parallel, you do a doctorate at an university with which the research topic is aligned.
Option 2: You may write an Infineon-specific doctoral thesis as part of a research project while you remain at your university. In Austria, we cooperate intensively in this area with the Center of Excellence in Automotive and Industrial Electronics (KAI: Kompetenzzentrum Automobil- und Industrieelektronik).
Following the completion of your doctoral thesis, you can begin as a trainee or at an entry level at Infineon. For your technical career, we offer you a special career path: In our expert career "Technical Ladder," you can acquire additional knowledge in your specialty area.
What you bring to the table:
A Master's degree in electrical engineering, physics, chemistry, mathematics, mechanical engineering, computer science, or a similar field
Passion for technology and innovation
Methodological competence
A proactive personality
Strong English and German language skills
A strong network
Every doctoral thesis is a mammoth undertaking - the personal exchange with other doctoral candidates and people in the field is therefore extremely important. Our PhD initiatives bring all of this together:
On your first day, there is a PhD lunch: You'll get to know kindred spirits and your PhD contact partners and establish your first contacts. Within the first six months, we will survey you regarding your satisfaction with the program.
PhD "jour fixes", workshops, poster sessions at conferences, fireside chats with top managers, or training sessions, all attuned to your needs: we will help you to build your network. Come into contact with other doctoral candidates from Germany or Austria, with PhD contacts, professors, or technical experts.
A PhD forum in our intranet brings you together, even if you don't see each other face to face. Here, questions can be asked and answered; knowledge and best practices are shared, and contacts can be maintained. In addition to academic advising from your school or university, you will have a personal Infineon adviser at your side with whom you can exchange ideas on an expert level.