Direct Entry
Are you fresh out of university and looking to finally put your knowledge to work? Then direct entry into a position at Infineon is just right for you: While you take on responsibility in projects early on, we create a framework for your professional development: with personal support, development planning, and training.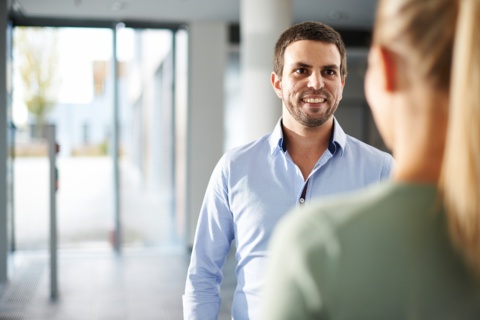 Our formula for your success
At Infineon, you learn predominantly through daily work: Together with renowned experts, you will work on the technology of tomorrow and can take responsibility for your own projects early on.
We have established our "STEPS" Program so that these tasks ideally align with your goals and talents. We regularly fine-tune your goals with you in open conversations, evaluate your successes, and conduct measures for your continued development. We can therefore support you on a very personal level.
Last but not least, you can systematically expand your know-how with training - for example, through negotiation training or English language courses. Thanks to our mentor program, you can profit from the knowledge of our experienced colleagues right from the beginning of your career.
Your start at Infineon
We are seeking motivated and curious graduates who are ready to make a difference at Infineon. Does that sound like you? Then take a look at our job opportunities – we look forward to your application! Apply now