60 V, 1.5 A Three Phase Motor Control Gate Driver IC MOTIX™ 6EDL7141 for battery supplied BLDC motor control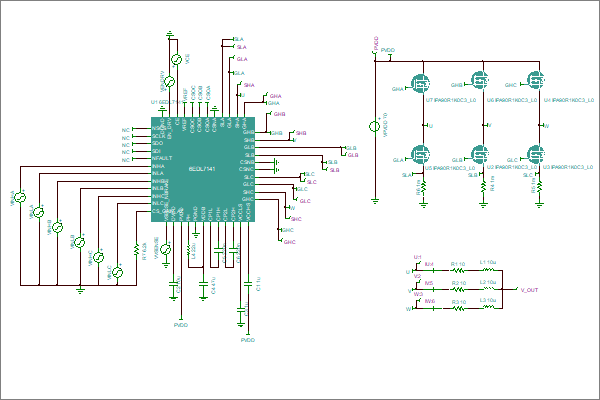 60 V, 1.5 A Three Phase Motor Control Gate Driver IC MOTIX™ 6EDL7141
for battery supplied BLDC motor control

The MOTIX™ 6EDL7141 is Infineon's 3-phase motor control gate driver IC that enables the development
of high-performance battery-operated products using BLDC or PMSM motors. Applications include
cordless power tools, gardening products, and automated guided vehicles. With over 50 programmable
parameters using a built-in digital SPI interface, MOTIX™ 6EDL7141 is fully configurable to drive
a wide range of MOSFETs to yield the best possible system efficiency.

The MOTIX™ 6EDL7141 provides three half-bridge drivers, each capable of driving a high-side and
low-side N-type MOSFET.It also supports programmable dead time delays for preventing current shoot
through between HS and LS switches in normal operation.

Separate charge pumps for low and high side gate drivers support 100% duty cycle and low voltage
supply operation. Supplies for the gate drivers are programmable to one of the following
levels: 7 V, 10 V, 12 V or 15 V. Additionally, the slew rate of the driving signal can be programmed with
fine granularity to reduce EMI emissions.

Demo Board: EVAL_6EDL7141_TRAP_1SH
Product info: 6EDL7141
Other circuits
Technical Assistance