24V Automotive Battery Switch Demonstrator using Low Quiescent Current back to back MOSFET Driver AUIR3241S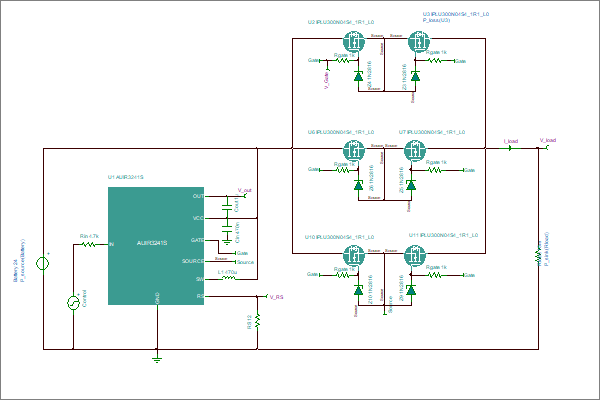 24V Automotive Battery Switch Demonstrator using Low
Quiescent Current back to back MOSFET driver AUIR3241S
Application Circuit

The AUIR3241S is a high side Mosfet driver for back to back topology targeting back to back
switch. It features a very low quiescent current both on and off state. The AUIR3241S is a
combination of a boost DC/DC converter using an external inductor and a gate driver. It drives
standard level Mosfet even at low battery voltage. On the AUIR3241S, the input controls the
gate voltage. The AUIR3241S integrates an under voltage lock out protection to prevent to
drive the Mosfet in linear mode.

AUIRS3241S and AUIR3242S are basically identical, only difference is the operating level of
the input pin. For instance, due to the active low level of input the AUIR3242S makes relay
replacement very easy. The AUIRS3241S can be driven directly from the battery voltage.

Product info: IPLU300N04S4-1R1
Simulate Efficiency
Gate Driver
Evaluation Board: AUIR3241S DEMOBOARD
Technical Assistance
Other circuits
Product info: AUIR3241S