Infineon`s Incredible SiC Race
#JoinTheRace for the best silicon carbide projects!
The global race for the best silicon carbide projects is on!
Will you design amazing device concepts and applications with SiC products? Will you show us your ideas in the area of SiC processing and technologies? Will you give us new insights with your SiC device characterizations? The choice is yours. Who will come first in the epic race for SiC excellence and win exclusive internships and €1,500 ? The starting gun has been fired. Ready, SiC, Go!
About the Race
The next revolution has been knocking on our doors for a while now, and it's definitely here to stay. Silicon carbide will help us shape the future in a more energy-efficient and environmentally responsible way, and will thus make us able to act on megatrends such as climate change, urbanization and digitalization. As a pioneer in the commercial use of SiC technology, Infineon has always had a head start in the race for the best silicon carbide products on the market.
Now we are opening up that race and inviting you, together with all the other technical students worldwide, to lay your ideas and projects on the line. Show us what you can do with silicon carbide, impress us with your submission and win awesome and unique prizes. Scroll down to find everything you need to know about Infineon's Incredible SiC Race and don't hesitate to sign up for this amazing ride.
Prizes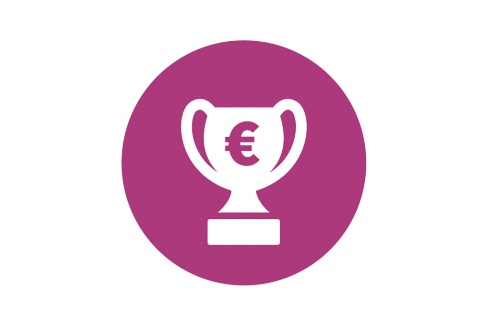 Of course, an incredible race needs incredible prizes. That's why we have decided to offer the best contestants something that almost nobody else will ever have: We have designed exclusive internships at Infineon that will give you unprecedented insights not only into the world of silicon carbide but also into the world of Infineon. We want you to be part of our tomorrow. The winning teams in each category will also receive a cash prize of €1,500 for their efforts and the opportunity to showcase their project at national and international conferences together with Infineon.
In addition, we will cover travel expenses as well as accommodation costs for the final of Infineon's Incredible SiC Race, which will take place from 26 February to 2 March 2018 in the beautiful town of Villach, Austria at the Infineon WinterSchool with the focus topic Silicon Carbide. Be prepared to present your project to internationally renowned SiC experts, and afterwards explore the wonderful landscape of Villach.
Contact & Questions
If you have questions about the announcement, the submission or anything else regarding Infineon's Incredible SiC Race, just contact us via sicrace@infineon.com or read the Terms & Conditions.
Infineon and SiC
Infineon is a pioneer in the commercial use of Silicon Carbide technology. As the first company worldwide SiC based diodes were introduced in the market in 2001 already, followed by the worldwide first commercial power modules containing SiC components in 2006. Meanwhile the 5th generation of such parts is available as discrete devices. In power modules Infineon offers solutions based or empowered by SiC mainly for solar applications and selected motor drive applications . The product design was strongly oriented on a careful cost performance evaluation in order to use the new technology in systems and circuits where a tangible system advantage could be identified.
Infineon CoolSiC™ semiconductor solutions are the next essential step towards an energy-smart world. Being the #1 in power semiconductors, we have an extensive application know-how resulting in the right SiC product portfolio, enabling our customers to develop radical new product designs with best system cost-performance ratio. Based on proven, high quality volume manufacturing, Infineon CoolSiC™ solutions combine revolutionary technology with benchmark reliability – making our customers successful today and tomorrow.