PSoC™ 64 Secure Microcontrollers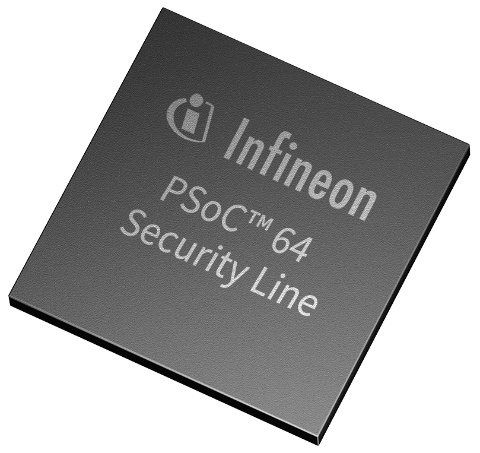 The PSoC 6 architecture is built on an ultra-low-power 40-nm process technology, and the MCUs leverage low-power design techniques to extend battery life up to a full week for secured wearables. A choice of dual-core Arm Cortex-M4 or Cortex-M0+ architecture lets designers optimize for power and performance simultaneously. Designers can use the MCU's software-defined peripherals to create custom analog front-ends (AFEs) or digital interfaces for innovative system components such as electronic-ink displays. The PSoC 6 MCU also features the latest generation of Infineon's industry-leading CAPSENSE capacitive-sensing technology, enabling modern touch and gesture-based interfaces that are robust and reliable.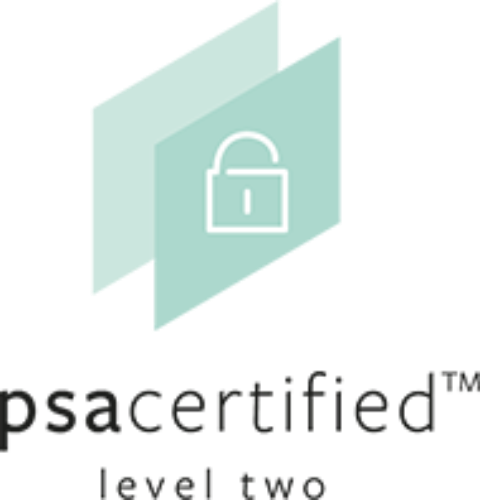 Infineon's PSoC 64 secured MCUs were one of the first Arm® Cortex®-M processors to be certified as PSA Level 1-compliant. With the new PSA Level 2 certification, developers of IoT systems have an extended level of trust when they use PSoC 64 secured MCUs, which are equipped with the Arm® PSA holistic set of threat models, security analyses, hardware and firmware architecture specifications. The PSoC 64 MCUs are ideal for cloud-connected applications that require protection of user data and trustworthy firmware updates.
Secure Boot

Standard Secure

PSoC

PSoC 64Bx

PSoC 64Sx

Flash Memory

Flash Memory: 512KB - 2MB

Bluetooth Low Energy

Available in 1MB Flash device only

Hardware-accelerated Crypto

AES, RSA, ECC, SHA2, TRNG

Certifications

PSA L1, FIPS 140-2

PSA L2, FIPS 140-2*

NSPE

✔

✔

SPE

✔

✔

Root-of-Trust

✔

✔

Secure Bootloader

✔

✔

Attestation

✔

✔

Trusted Firmware-M(TF-M)

Contact Infineon

✔

Cloud Integration

✔

Target Developer

Wants a pre-configured device root-of-trust

Wants secure cloud connectivity that "just works"