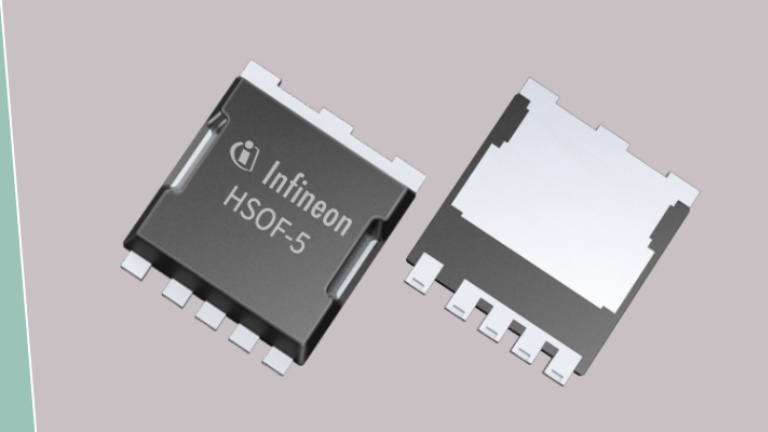 sTOLL – new 7x8 mm² power MOS package
Perfect choice for future automotive applications up to 250 A
Infineon´s brand new power package: sToll - The perfect choice for future automotive applications up to 250 A
Infineon introduces sTOLL as its latest high power leadless package in 7x8 mm² with OptiMOS-5™ 40 V and OptiMOS-6™ 40 V for future automotive applications (JEDEC name is MO-319 and IEC name is HSOF-5).
sTOLL offers high current capability of 250 A, more than standard D²PAK (180A), at a footprint of 56 mm² which is even smaller than DPAK (65 mm²). In combination with Infineon's leading OptiMOS-5™ 40 V and OptiMOS-6™ 40 V power MOS technology, sTOLL offers best in class power density and power efficiency at Infineon's well known quality level for robust automotive packages.
With sTOLL 7x8 mm² as new package family Infineon challenges the traditional SMD packages like D²PAK (TO263) and DPAK (TO252) providing higher current capability in smaller form factor of 7x8 mm² without sacrificing thermal performance. Further sTOLL as leadless package minimizes stray inductances, package resistance and improves switching behavior over traditional packages DPAK/D²PAK significantly.
Infineon first sTOLL package family will be with OptiMOS-5™ 40 V and OptiMOS-6™ 40 V technology for all future 12 V high current automotive applications, especially EPS, DC/DC and BLDC in CO2 friendly vehicles. In a second step sTOLL package will be extended to higher voltage classes like 80 V and 100 V.
Package dimensions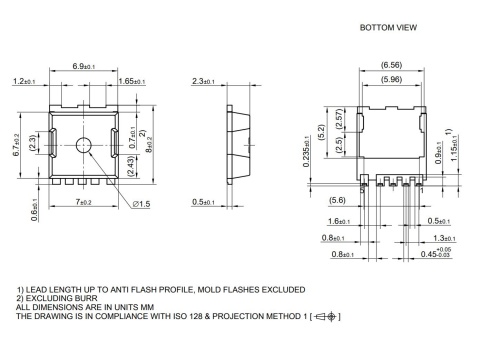 Related Board
| | | | | |
| --- | --- | --- | --- | --- |
| Image | Board | Family | Description | Status |
| | | SFET6 with OptiMOS™ 6, Embedded Power ICs | A reference design for engine cooling fan application using MOSFETs with a gate charge > 100nC presents the current capability via the first worldwide integrated bridge driver capable to drive 1kW motors at 12V. It combines Infineon´s grade 0 technologies using the MOTIX™ TLE9879QXW40 ( MOTIX™ Embedded Power IC, SoC) with the IAUA250N04S6N007 (OptiMOS™-6 40V MOSFET in sTOLL package). | active and preferred |
Application Diagram: 40 V sTOLL in an EPS system