What is the potential for wearables in transport ticketing?
Date of publication: 23.06.2021
Author: Thomas Michalski, Senior Manager Product Marketing Payment
We've all been in a situation where we have our hands full, yet we need to find our phone, purse or wallet to make a payment. It's a frustrating, inconvenient experience that wearable devices can eliminate.
Wearable adoption is part of a wider trend – accelerated by the pandemic – of using healthtech to improve our lives. The most popular wearable devices are the smartwatch (high-end devices) and the fitness tracker (lower-end devices). We believe these wearables offer a phenomenal opportunity to PTOs and PTAs looking to realise the benefits of providing more convenient transport ticketing, while offering card issuers a vital way to stay "top of wallet".
Global standards meet local needs
Wearable devices may be small but they are functionally rich, capable of delivering end-user convenience long into the future. PTOs and PTAs can make the passenger experience easier and more convenient, without compromising on security, by enabling transport payments from such devices. But to succeed, they must also use open standards.
Why? Because wearable manufacturers want their products to work everywhere, not just on proprietary systems. Customers are the same: no matter which city they are in, they want a simple, convenient and well-secured payment experience. NFC technology is built into many wearable devices and gives users the near-instant ability to pay contactlessly via a registered EMV® chip card.
This is just one reason why EMV payments are accepted more widely across transport networks, alongside open standard technologies from CIPURSE™ and Calypso®, which enable tap-and-go payments and account-based ticketing (which includes remote reloading and subscription models). By issuing fewer single-use tickets, the cost savings for PTOs and PTAs can be dramatic, while also encouraging higher ridership and making public transit options more 'green'.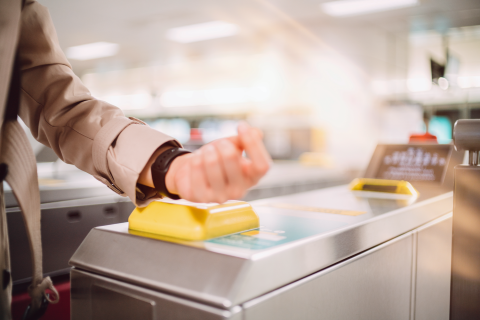 Unlocking opportunities
The time for paper/plastic multi-use tickets in public transport is over. Typically issued to one specific customer, they have the ticket in their name and their account.
Proprietary technology providers deliver this common service, but it is not environmentally friendly, and locks in operators and authorities, stifling innovation and leaving them exposed to reduced vendor competition.
Smart wearables break up this chain completely: a customer buys a wearable device and expects its integrated technologies to work seamlessly, like a bank card or a phone connecting to foreign networks abroad. Consumers familiar with this experience not only want to use their wearable device in different cities and locations, but also across different modes of transport.
Wearable ticketing based on open standards also facilitates the convergence of multiple different value-add services, such as enhancing retail loyalty experiences or providing access control to commercial premises. PTOs and PTAs can place themselves at the heart of this experience, but only if they can deploy interoperable NFC technologies.
Infineon's SECORA™ Connect enables wearable devices to allow youto pay in-store, access a mass transport system or your own office building.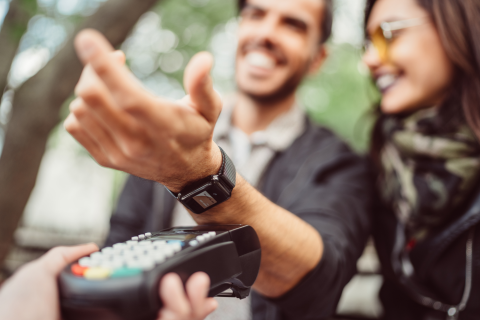 Ultimate consumer convenience
A passenger with a wearable 'ticket' can pass through terminal gates, unlock bicycles or scooters for hire, or validate their bus travel extremely quickly and conveniently. It just takes a tap of the wrist: there is no PIN necessary, there is no separate device to carry, and it is something that is always readily accessible.
Unlike QR Code™ based tickets, which require a smartphone or wearable screen display to be scanned, NFC ticketing means that even if the battery of the device dies, you can still make a payment or validate your ticket. This capability is built into the architecture of the wearable device. The advantage is that the same NFC readers that can read contactless cards can read these devices, so nothing additional is required.
How does this 'magic' work? The antenna in a wearable device obtains power from the communication field of an NFC terminal, enabling the semiconductor (or 'chip') to perform its required function (e.g. initiate a payment or validation). This robust, resilient technology can provide passengers and operators with a well-secured, reliable service.
Infineon solution support multiple technologies and services enabling convenience. This enables several secure applications to be hosted on one chip.
Future-proof technologies
In the future, expect UWB (Ultra Wideband) technologies to extend the capabilities of wearable devices in transport. The technology is already being used in the latest high-end smartphones and offers better, more secure 'ranging accuracy' – in other words, an improved 'touchless' experience for the traveller, who can go through the gate without needing to physically present their device.
The use cases for wearable devices continue to expand and – supported by open standards – PTOs and PTAs have an opportunity to get in early and enable value-added experiences for MaaS providers, partners and consumers. So, is the investment worth it? Yes – wearables have significant potential to truly support mobility-as-a-service (MaaS) and deliver ultimate consumer convenience.
Find out more about how Infineon is taking wearables to the next level.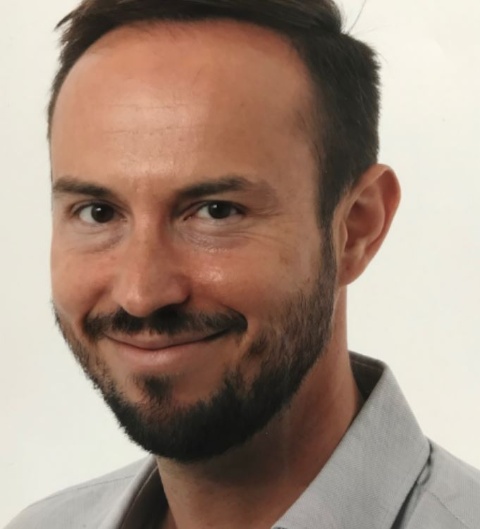 Date of publication: 23.06.2021
Author: Thomas Michalski, Senior Manager Product Marketing Payment