5 Reasons why global open standards are essential to powering the future of transport ticketing
Date of publication: 16.03.2022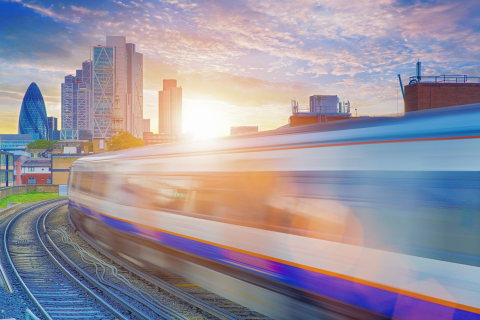 For Public Transport Operators (PTO) and Public Transport Authorities (PTA) facing daily operational challenges, adopting global open standards for transport ticketing may not rank as a top priority.
Yet today's consumers make choices against the backdrop of an ongoing digital revolution. Passengers expect transport ticketing to offer the convenience, security and innovation they experience in other areas of life. To meet consumer demand, digital transport ticketing must offer innovative solutions, built on a foundation of transparency and trust.
Furthermore, public transport has the power to address complex environmental and social challenges. From lowering carbon emissions to driving economic opportunity and creating smart cities, transport can help mitigate global challenges while also providing passengers with the seamless experiences they've come to expect.
Open standards technology sits at the heart of public transport's ability to offer innovative, highly secured and sustainable ticketing solutions that meet passenger expectations today and impact the societies of tomorrow.
Infineon has produced a new eBook that explores the purpose of open standards and the role they can play in shaping the future of the global transport ticketing industry, which can be summarises as follows:
1. Innovation
The rapid pace of innovation and proliferation of technology in daily life has driven the widespread adoption of industry-specific guidelines, schemes and protocols created by international bodies to facilitate data exchange across products and services at the global, regional and local levels.
These standards cover the full range of ticketing solutions, including closed loop ticketing, open loop ticketing, and open loop technologies for closed loop ticketing systems. As technology advances, so do the standards to allow they track and help define future needs.
2. Security
Maintaining the integrity of the ticketing system, protecting payment processing and financial transactions and protecting passenger data is critically important to transport operators. Open standards allow that the highest level of security is integrated into all digital ticketing solutions. This becomes increasingly important as new, innovative technologies converge and passengers opt to use different devices to access transport services and networks.
3. Competition
Adopting digital ticketing technology that adheres to open standards prevents vendor lock-in, as many suppliers build solutions to adhere to these 'baselines'. This level of competition helps to contain costs and to provide product availability.
This in turn also empowers operators and authorities to transform their services in flexible, cost-effective ways to increase their ability to compete in the marketplace.
4. Collaboration to deliver Mobility as a Service (Maas)
With interoperable ticketing solutions in place, PTOs and PTAs can better collaborate with other transport vendors to promote MaaS and engage in cross promotion and loyalty rewards schemes. Combining multiple modes of transport into a single, fully integrated and on-demand service plays a significant role in developing smart cities and attracting and maintaining passenger loyalty.
5. Seamless and convenient user experience
While PTOs and PTAs are working to serve local communities, the technology in the hands of the consumer is global. From smartphones to payment cards, travellers want the experience of purchasing a ticket and accessing a transport network to be familiar, convenient and seamless. Understanding and using global standards offers a clear, consistent and sustainable route to achieving this.
Download our eBook to discover more ways that open standards technology is revolutionising transport ticketing from the first mile to the last.