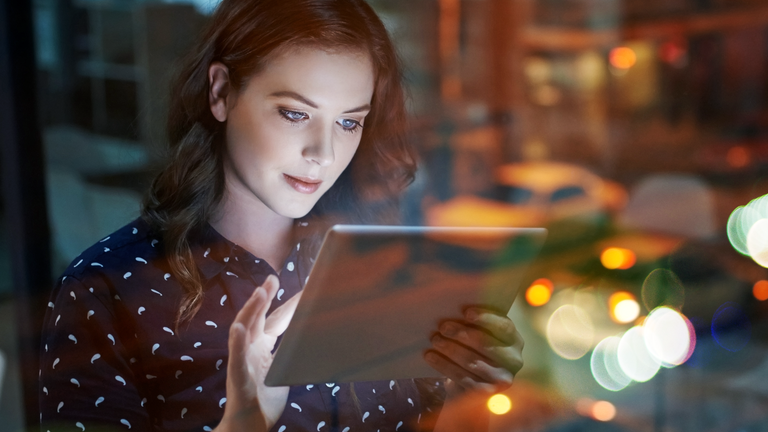 Cybersecurity
A must for the digitalization and the connected economy and society
The success of cybersecurity efforts calls for the power of collaboration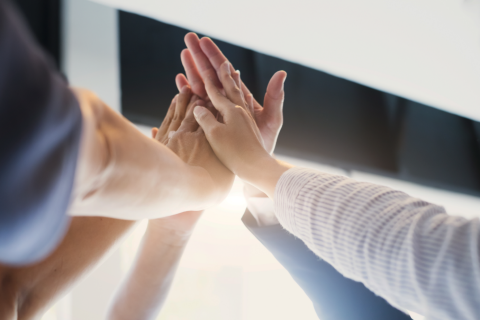 Cyberthreats are constantly evolving in order to take advantage of increased digitalization and connectivity. As governments, politicians, businesses and schools will come to rely on online connectivity and virtual communications tools they will be increasing their vulnerabilities and presenting more opportunities for cybercriminals to exploit.
Most of the consumers are left alone with evaluating security of devices, keeping security updated or changing passwords. And even businesses do not always have the know-how to evaluate security of tools they are using.
Defining minimum security requirements for connected devices is therefore a first and important step to increase cybersecurity. Considering security from the very beginning is key for digital products and business applications.
Secondly, cybersecurity should be as self-evident as safety. This can only be achieved through the definition of international standards, reliable testing and certification of products and the labelling of their security features.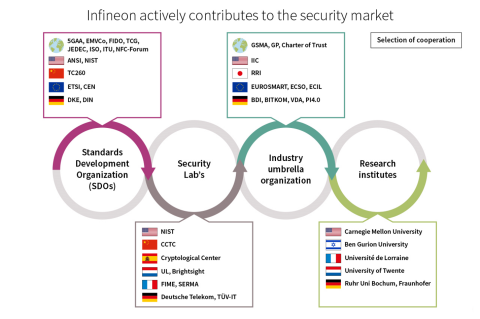 With its security expertise, system understanding and decades of experience in the security arena, Infineon is shaping the market through close cooperation with public authorities, as well as worldwide umbrella organizations focused on cybersecurity. As one of the first players in the electronics supply chain, Infineon provides the building blocks that will subsequently enable devices and services to be securely and reliably connected. Our state-of-the-art semiconductor technologies are already building a solid and trusted foundation for everything from connected cars through smart homes to automated factories.
Find out more about our product portfolio.
Cybersecurity News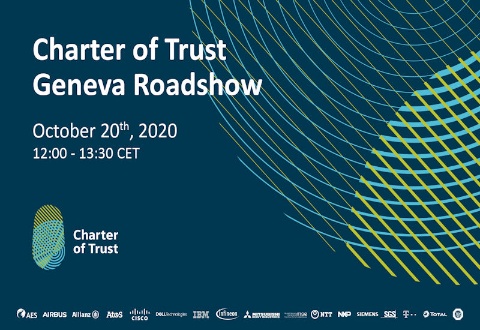 Charter of Trust Geneva Online Roadshow starts on 20 October 2020: "Digital Supply Chain and Transparency – The Charter of Trust's suggestions for strengthening cybersecurity measures"
You would like to join lively discussion with cybersecurity experts? The Charter of Trust Geneva Online Roadshow is fully packed with interesting impulses:
The virtual Geneva Roadshow will be introduced by Frankie Ng, CEO of SGS, who will underline the importance of the Charter of Trust and its raison d'être in an uncertain world. Florian Schütz, the Swiss Federal Cyber Security Delegate will hold a keynote speech on the Swiss Cybersecurity Strategy. Charter of Trust experts will focus on the Charter's Principle 2 "Responsibility throughout the digital supply chain" and Principle 8 "Transparency and response", highlighting how Charter of Trust members implement internal and external processes to strengthen cybersecurity.
Further information and the registration link are available here.
The Charter of Trust is a global cybersecurity initiative aiming at building trust in the digital economy and improving safety in a hyperconnected world. Leveraging over 30 years of experience, Infineon is an active member of the Charter of Trust and helping to securely connect people, organizations and things.