An output capacitor is mandatory for the stability of linear voltage regulators. A linear voltage regulator can be described as a simple control system and the output capacitor is a part of the control system. Like all control systems, the linear voltage regulator has regions of instability. These regions depend to a great extent on two parameters of the system: the capacitance value of the output capacitor and its equivalent serial resistance ESR.
Application diagram
The requirement for the output capacitor is specified in the datasheet of each linear voltage regulator.
Example: TLE42754 output capacitor requirements
Parameter
Symbol
Limit Value (Min.)
Limit Value (Max)
Unit
Conditions
Output capacitor's requirements for stabillity
C Q
22
-
µF
The minimum output capacitance requirement is applicable for a worst case capacitance tolerance of 30%
ESR
(C Q)
-
3
Ω
Relevant ESR value at
f = 10kHz
Typically an ESR versus output current plot can be found in the datasheet of Infineon voltage regulators showing the stability region.
Stability graph without minimum ESR requirement (TLE42754)
Most Infineon linear voltage regulators are designed to be stable with extremely low ESR capacitors. According to the automotive requirements, ceramic capacitors with X5R or X7R dielectrics are recommended.
There are some older linear voltage regulators (see the list below) which require a small amount of ESR at the output capacitor for stability. Those regulators were designed some time ago when tantalum capacitors were widely used. So, it is recommended to connect an additional series resistor to the capacitor if a ceramic capacitor is used.
Stability graph with minimum ESR requirement (TLE4271-2)
Devices requiring small amount of ESR at C Q
TLE42344
TLE4268
TLE4278
TLE4294
TLE4471
TLE42364
TLE4270-2
TLE4285
TLE4295
TLF4476
TLE4263/-2
TLE4271-2
TLE4290
TLE4296
It is very important to comply with the requirements of the output capacitor as specified in the datasheet during selection. If the specified requirements are not fulfilled, the voltage regulator can be unstable and the output voltage can oscillate.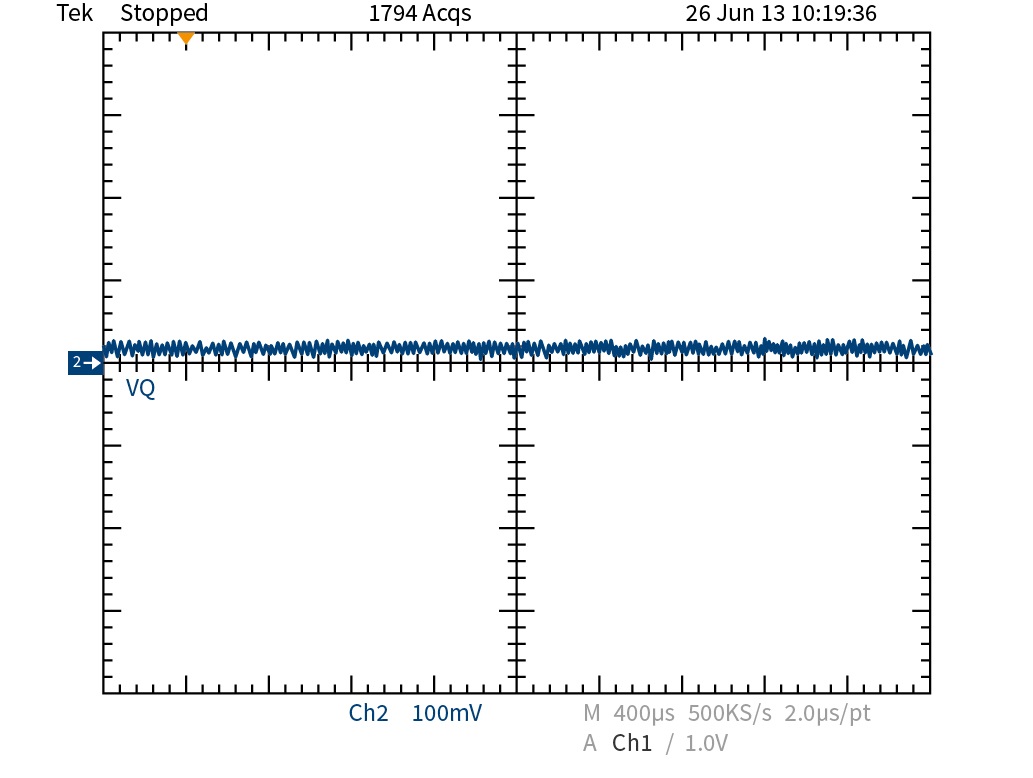 Stable output with C Q and ESR (C Q) according to the datasheet
Oscillation with too high ESR (CQ)
Oscillation with too low ESR (C Q)