DC-DC Power Solution for Altera FPGAs
Featured Power Solution: Intel® Cyclone® 10 LP compact power design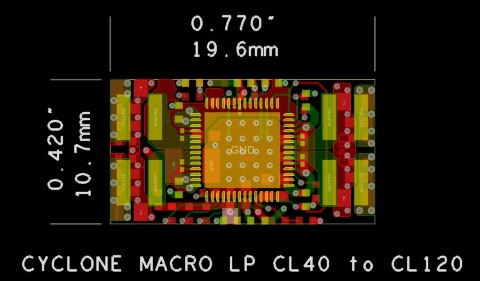 Infineon has a wide range of DC-DC power products for Altera FPGA/SoC families: Stratix, Arria, Cyclone, MAX.
Hot and new designs:
Featured power solution: 160 W Arria® 10 / Stratix® X FPGA of Altera Corporation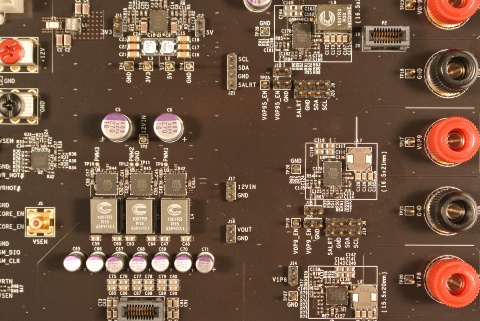 Arria 10 – 160W Power Design
EVAL_35204-PMAC1 Coming Soon
3-phase/2-phase core rail to 90 A + POL for scalable 50 W to 160 W
Platform and SERDES (up to 48 lines) power rail options
Integrated sequencing, fault management, telemetry and voltage margining
Replace expensive power modules with turnkey proven designs
Mini-slammer for transient testing
IRPS5401 PMBus PMIC Design for Arria 10 20W-28W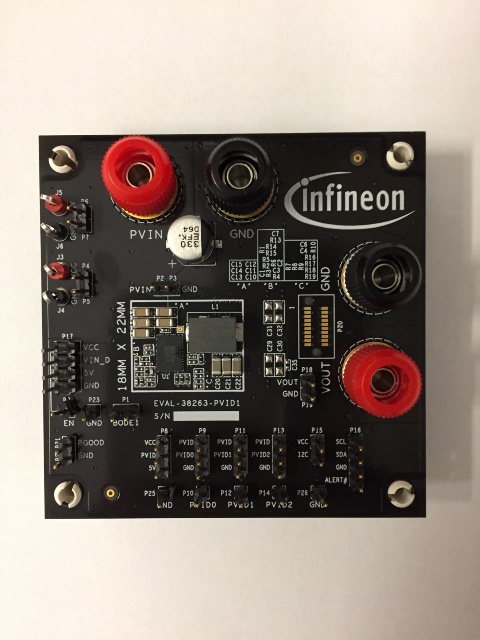 PVID evaluation board for 30 W FPGA, ASIC, or SoC
30 A+ PMBus Integrated POL with voltage ID selection
Examples: Arria 10, Stratix V, UltraScale+ Zynq or Virtex
Integrated sequencing, telemetry and voltage margining
Pre-set Core voltage of Xilinx and Altera FPGAs with voltage ID selection
Other Infineon Power Solutions
Please choose a subcategory
Altera processors, powered by Infineon
Altera offers many tiers of high-performance data processing systems. Like any well-oiled machine, the components under the hood must be equally reliable. By using Infineon's leading-edge power conversion products, Altera is able to meet key tolerance requirements for each processor power class.
Applications
Power
Voltage / Current
Key Requirement

FPGA / SoC
Networking
Industrial Automation
Radar
Wireless Infrastructure

Comms / Industrial
Multi-core Processing
Datacenter
Networking / SDN / NIC
Network Storage (NFV)
Wireless Infrastructure
Mass Computing / Server

Core

0.85V to 1.2V

Range 1: 4A to 25A

Range 2: 40A to 100A+

DC 1%
AC + ripple 2%
2, 3, 4 phase scalable
Current sharing POL 2 phase options
Multi-phase controllers 3, 4 phase options
AVS futures
Platform
1.35V, 1.5V, 1.8V, 2.5V
Range 1: 2A to 4A
Range 2: < 10A
DC 3%
Power Up Sequencing
Peripheral
3.3V, 5.0V
2A to 10A
DC 3% - 5%
SERDES
0.95V to 1.35V
3A to 20A+
2 to 3 rails
1% DC; 2% AC
Power Up/Down; Use case sequencing
Low < 5mV ripple
Comms I/O Fabric
0.67V, 0.78V, 1V,
1.2V, 1.8V, 2.5V
2A to 4A
DC 1% - 3%
Disclaimer
a. Altera, the Altera logo, Arria, the Arria logo, Cyclone, the Cyclone logo, Intel, the Intel logo, the Intel Inside logo, MAX, Nios, Quartus, the Quartus logo, Stratix, the Stratix logo are trademarks of Intel Corporation or its subsidiaries in the U.S. and/or other countries.

b. Infineon's power solutions are based on estimations utilizing publicly available power estimator tools such as Intel® Quartus® Altera® EPE®, PDF®, and Quartus® and solely based on Infineon's independent lab testing.

c. Infineon power solutions are not validated or verified by Intel® or Altera®.