FF600R12ME4_B73
1200 V, 600 A dual IGBT module
Overview
EconoDUAL™ 3 1200V dual IGBT module with Trench/Fieldstop IGBT4, Emitter Controlled Diode, NTC and PressFIT Contact Technology.
Summary of Features
Low V

CEsat

T

vj op

= 150°C
V

CEsat

with positive Temperature Coefficient
High Power Density
Isolated Base Plate
Standard Housing
Benefits
Compact Modules
Easy and most reliable assembly
No Plugs and Cables required
Ideal for Low Inductive System Designs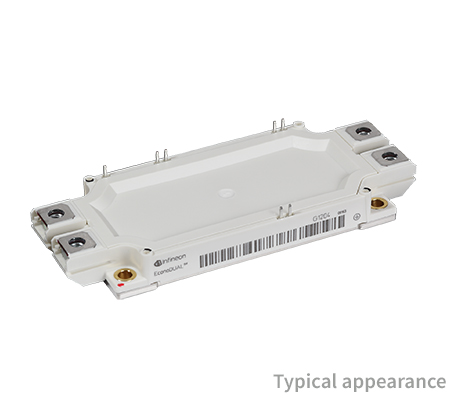 Please find our new FF600R12ME4C with enhanced Emitter Controlled 4 Diode.
Please select a matching HV Gate Driver IC from our EiceDRIVER™ Portfolio.
With Infineon EiceDRIVER™ Enhanced and Compact Driver ICs as well as EiceDRIVER™ Safe Driver Boards we provide a broad spectrum of solutions for reliable and efficient controls of IGBT Modules.