Constant Current Control IC for Transmission
Overview
Constant current regulation with high accuracy for inductors for automotive applications
Infineon provides a range of constant current control ICs for inductive loads for various automotive applications, including but not limited to: Solenoid valve driver ICs in automatic transmission, active suspension, and electronic stability controls. The high accuracy regulators are capable to drive constant currents up to eight inductors. Moreover, each channel current can be programmed individually via SPI interface. On top of constant voltage and constant current controllers, there are sophisticated monitoring and diagnosis functions to support functional safety concepts. Pre-Drivers with external MOSFETs allow constant current regulation for inductor currents higher than 1.5A.
Infineon´s solution for variable force or constant current controller solenoids typically used in automatic transmissions, Idle Speed-/ valve- / suspension control, or exhaust gas recirculation applications.
Infineon's constant current control ICs offer integrated low-side switches, control logic, and outputs for external high-side switches and open-load detection in ON/OFF state. Additionally, our range of constant current regulator ICs includes a protection circuit that monitors voltages and ensures they remain within the correct operational range. With shorted-load detection and short-to-ground detection, Infineon's constant current control ICs minimize the number of components placement and simplifies PCB layout and reduces power dissipation.
The TLE92466ED and TLE92464ED are monolithic six and four channel (respectively) solenoid valve driver ICs that enable ASIL D on the system level. These scalable solutions control the linear solenoids in automatic transmission, electronic stability control, and active suspension applications. The TLE92464EDHP is a high accuracy four channel solenoid driver IC which enable the reduction of TCU calibration efforts saving cost and time.
For either low-side or high-side drivers, our two channel TLE 82452 -3SA and three channel TLE82453-3SA constant current control ICs regulate average current flows up in a load up to 1500 mA, while the two channel TLE9241QU is designed for only high-side switches and typically used to provide power to the transmission solenoids.
For 24V applications, such as for commercial vehicles, low-side constant current control pre-driver ICs, TLE7242-2G, and TLE8242-2L, require minimal protection circuitry in order to be implemented and the sense resistors can be scaled to expand solenoid current range above 1.2A.
Tools & Software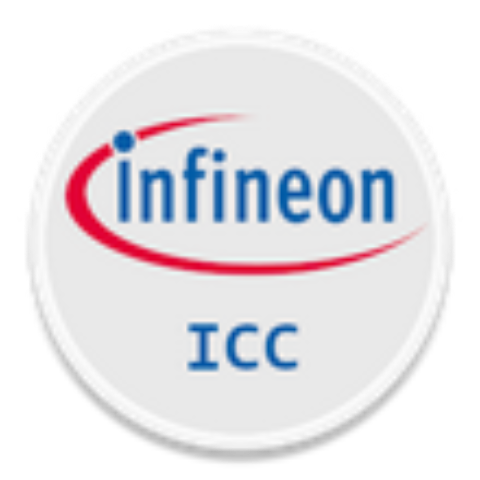 The new ICC Tool can be downloaded via the Infineon Toolbox.
The ICC Tool offers three design-in tools to ease and accelerate the understanding of Infineon´s new solenoid driver family TLE92464ED and TLE92466ED.
The ICC Simulator helps to understand the characteristics and configuration options related to the solenoid´s driver current controller ICC (integrating current controller).
The Current Feedback provides a real-time based data set read back in combination with the Evaluation board. The measurement data of the IC´s functional safety feature "current supervision" is plotted in intuitive graphs.
The Dither Calculator enables a quick and easy configuration of the desired dither waveform.
The embedded user manual provides not only a quick start guide but also advanced information on transmission-specific topics and IC features.