MXCHIP
Founded in 2004, Shanghai MXCHIP Information Technology Co., Ltd. specializes in providing complete IOT(Internet of Things) solutions for device companies. Our headquarters is based in Shanghai, China, with offices in Shenzhen, Beijing and the United States.
The company's core products and services are comprised of four elements: embedded wireless module, IOT operating system MiCO, mobile application (App) development and cloud support (i.e. third-party access to public cloud and protocol access, etc.).
We have also created strategic alliances with cloud platforms such as Alibaba A+ cloud, Microsoft, Amazon, IBM, Wechat AirKiss and others to offer a complete IOT service ecosystem which rapidly enables our customers to build the next generation of IoT connected devices.
Infineon provides a full-featured Modus Toolbox Wi-Fi Software Development Kit (SDK) and selected ITTIA database software to deliver secure data device data management. This integration enables Infineon customers to unlock the power of flash media on Infineon Wireless MCUs with industry-standard SQL queries. Embed ITTIA DB SQL and ensure that device data is safe and decentralized in case of breach or disaster.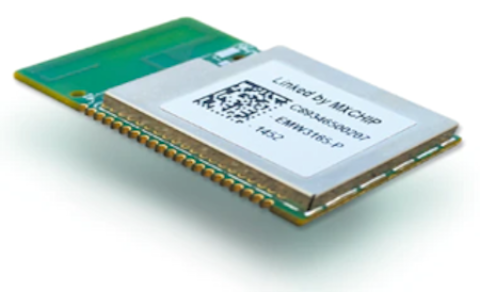 Features:
802.11 b/g/n
Cortex-M4 core at 100MHz
2M bytes on-board SPI flash
512K bytes on-chip flash
128K bytes RAM
Voltage:3.0V~3.6V
Peripherals:
22 GPIOs
2UARTs,including hardware flow control
1 x SPI/I2S
8 x ADC input channels
1 x I2C
PWM/Timer input/output available on every GPIO pin
SWD debug interface
Wi-Fi Radio:
802.11 b/g/n (single stream) on channel 1-14
2.4GHz
WEP, WPA/WPA2 PSK
Transmit power: 16.5dBm@11b, 14.5dBm@11g, 13.5dBm@11n
Min receiver sensitivity: -87 dBm
Max data rate: 11Mbps@11b, 54Mbps@11g, 72Mbps@11n HT20
Wi-Fi modes: Station, Soft AP and Wi-Fi direct
Hardware encryption: WEP, WPA/WPA2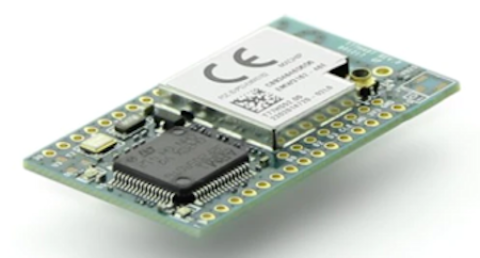 Features:
802.11 b/g/n
Cortex-M3 core at 120MHz
1M bytes on-chip flash
128K bytes RAM
Peripherals:
32 GPIOs
2 UARTs,including hardware flow control
1 SPI/I2S
8 x ADC input channels, 2 DAC output channel
1 USB OTG
2 CAN
1 I2C
PWM/Timer input/output available on every GPIO pin SWD debug interface
Wi-Fi Radio:
802.11 b/g/n (single stream) on channel 1-14@ 2.4GHz
WEP, WPA/WPA2 PSK
Transmit power: 18.5dBm@11b, 15.5dBm@11g, 14.5dBm@11n
Min receiver sensitivity: -96 dBm
Max data rate: 11Mbps@11b, 54Mbps@11g, 72Mbps@11n HT20
Wi-Fi modes: Station, Soft AP and Wi-Fi direct
Hardware encryption: WEP, WPA/WPA2
On-board chip antenna/ IPEX connector for external antenna
Operating temperature: -40℃ to 85℃
MSL level 3