Tata Communications is a leading global digital infrastructure provider that powers today's fast- growing digital economy. The company's customers represent 300 of the Fortune 500 whose digital transformation journeys are enabled by its portfolio of integrated, globally managed services that deliver local customer experiences. Through its network, cloud, mobility, Internet of Things (IoT), collaboration and security services, Tata Communications carries around 30% of the world's internet routes and connects businesses to 60% of the world's cloud giants and 4 out of 5 mobile subscribers. The company's capabilities are underpinned by its global network, which is the world's largest wholly owned subsea fibre backbone and a Tier-1 IP network. Tata Communications Limited is listed on the Bombay Stock Exchange and the National Stock Exchange of India, and it serves customers in more than 200 countries and territories worldwide through its technology capabilities and partnerships.
Tata Communications contribution to the Infineon Security Partner Network
Tata Communications MOVE™ provides a (bootstrap) profile for (e)SIM, offering global cellular coverage (2G, 3G, 4G, LTE) across 640+ networks in 200 countries and territories. Tata Communications also supports the integration of existing Mobile Network Operators (MNO) agreements concluded by companies. Regardless of whether companies are using Tata Communications' connectivity or their own MNO partners, all connected services worldwide can be managed during the various stages of the product lifecycle with Tata Communications' unified, vendor-agnostic platform and portal, delivering a 'single pane of glass'. From there, intelligence can be used to select the most appropriate access network in any country depending on the requirements. This could be based on the best coverage or the best price achievable by switching traffic between networks. Infineon's OPTIGA™ Connect is pre-integrated with a bootstrap Tata Communications MOVE™ eSIM profile, allowing manufacturers to capture, move and manage IoT data seamlessly, reliably and securely across the globe.
Use Cases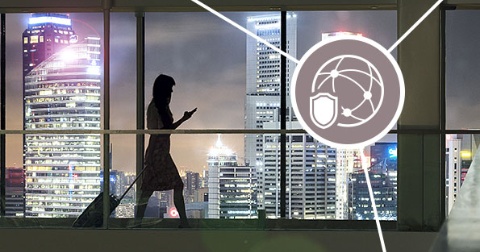 A single pane of glass for global cellular IoT connectivity
Helping companies to unlock the full potential of eSIM and relieve them from the complexity of managing multiple networks for services across borders.