EBV Elektronik
EBV Elektronik, an Avnet Company, was founded in 1969 and is one of the leading specialists in European semiconductor distribution. EBV covers a broad range of market areas with its vertical technology and market segments that include Security & Identification, Analog & Power, High-End Processing, Smart Sensing & Connectivity, RF & Wireless, Industrial, Automotive, Healthcare & Wearables, High-Rel, LightSpeed, Smart Consumer & Buildings, and Smart Grid.
The company's successful strategy of personal commitment and excellent services enables its customers to develop and design some of the most innovative products available today. The special focus on embedded security and services, like the personalization of security hardware and crypto components, help EBV to offer sophisticated solutions in order to prevent hacking, counterfeiting and other attacks.
240 Technical Sales Specialists and 105 continuously trained Application Specialists offer extensive application know-how and design expertise. EBV operates from 62 offices in 28 countries throughout Europe as well as in Israel and South Africa.
EBV Elektronik's contribution to the Infineon Security Partner Network
EBV Elektronik offers personalization services for embedded security devices and extensive security hardware design support in the context of ISPN. The company is the first semiconductor distributor able to program secure devices like the OPTIGA™ Trust E from Infineon for customers. The generation of OEM certificates and the secure programming of the security components can be fully managed and executed by EBV Elektronik, enabling customers with low production volumes or without security expertise to take advantage of the high protection levels of customized security hardware. In addition to these unique services, EBV Elektronik offers comprehensive hardware design support and security hardware consultancy including guidance during the selection process of the appropriate security hardware. The security know-how of the company spans across the complete IoT market enabling outstanding support for customers in areas like smart consumer devices, home automation, connected car and industrial automation.
Use cases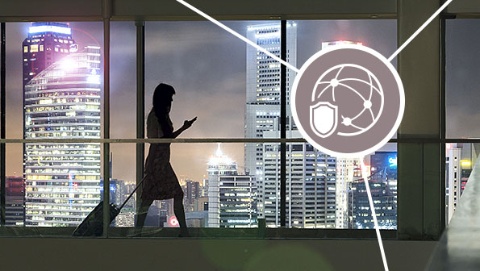 EBV personalization services for secure devices
Securely generate and store personalized OEM certificates in the OPTIGA™ Trust E for sophisticated and effective hardware authentication without facing high expenses or risks.