Overview
General Description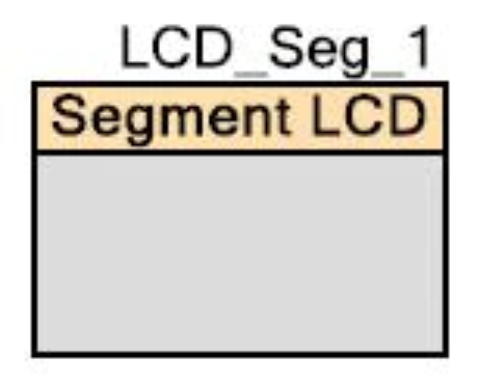 The Segment LCD (LCD_Seg) component can directly drive a variety of LCD glass at different voltage levels with multiplex ratios up to 16x. This component provides an easy method of configuring the PSoC™ device to drive your custom or standard glass.
2 to 768 pixels or symbols
1/3, 1/4 and 1/5 bias supported
10- to 150-Hz refresh rate
Integrated bias generation between 2.0 V and 5.2 V with up to 128 digitally controlled bias levels for dynamic contrast control
Supports both type A (standard) and type B (low power) waveforms
Pixel state of the display may be inverted for negative image
256 bytes of display memory (frame buffer)
User-defined pixel or symbol map with optional 7-, 14-, or 16-segment character; 5x7 or 5x8 dot matrix; and bar graph calculation routines.