Infineon Munich – The Green Version of High Tech
Why Infineon Munich?
The headquarters of Infineon Technologies AG are located in the town of Neubiberg near Munich. And there are many reasons to work for Infineon in Neubiberg – here are the top five:
Munich Campeon means working and living: Campus atmosphere, open-plan architecture and all around green park landscape and lakes – this creates ideal conditions for cooperation, short distances and recreation.
Systematic Progress: At Munich Campeon, Infineon's largest research & development location, our activities particularly focus on Technological integration, chip card ICs, power electronics for automotive and industrial applications and production process development.
Sustainability you can feel: Campeon is a prime example of Infineon's goal of being one of the most sustainable companies in the world. Geothermal heat supply - the energy efficient way of temperature regulation. From eight wells at Campeon, water is pumped at night into the lines. The lines are located in the ceiling of all buildings. The water "enables" its core. Thus it can be cooled in summer and warmed in winter - all energy efficient.
Performance Made Easy: Campeon features an unsurpassed infrastructure. The company has its own day care, with 220 places for children aged 6 month to 6 years, open until 6 p.m. Child-care services during holiday and vacations take the pressure off parents of school-age children. Two cafeterias offer healthy nutrition – Whether it is a trip to the well-equipped fitness center or the basketball, football or tennis courts, there is always the perfect activity for relaxing during a short break.
Fast transportation connections: A separate highway exit leads right to Campeon and the local tram stops every ten minutes - to Munich or in the mountains.
What we offer you at Munich
Career Opportunities at Campeon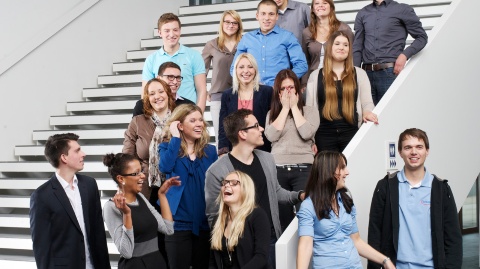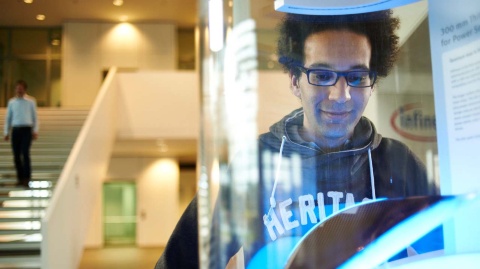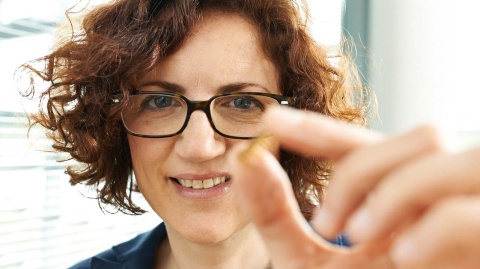 Besides many exciting and challenging tasks, we can offer a wide range of interesting career opportunities: As a Field Application Engineer with direct customer contact, as a design engineer in our research & development, as a test engineer in the error analysis or as SAP consultants in our IT. The central functions are always looking for good candidates: patent attorneys, controllers, or buyers are just a few examples.
For more information please take a look at our jobs.