Power sourcing equipment (PSE) above 250W
Overview
Get your PoE power sourcing equipment designs ready for the future
Design power and space efficient power supplies for PoE PSE above 250W
Technological advances and the newly introduced IEEE 802.3bt standard increase the power that can be delivered via Power over Ethernet to up to 100W. This development creates new challenges for the design of main power supplies for PoE Power Sourcing Equipment (PSE).
For PSE applications with high power demand above 250W and a multitude of IEEE 802.3bt compliant PoE ports, typically resonant SMPS topologies with highest requirements for the power MOSFETs are required. While the maximum power output of PoE switches increases with every additional port, the available system size for the power supply needs to stay the same. In short, this results in several new requirements for PoE power sourcing equipment:
Higher output power as with every additional port up to 100W of needed power is added to the PoE power budget
Multi-stage SMPS designs with PFC, DC-DC main stage, rectification plus Or-ing if required
Increased power density to keep the existing form-factor despite an increasing output power
High efficiency for broad load conditions of the main power supply
In addition, many IEEE 802.3bt compliant PoE PSE controllers require external power MOSFETs to control the power at the ports in a safe way. Low RDS(on) and wide safe operating areas (SOA) ensure efficient systems while providing a safety margin to protect the system from failure.
Infineon offers a wide portfolio of highly efficient semiconductors for cutting-edge PSE power designs. We are the only manufacturer to offer an entire range of semiconductors for PSE power supply solutions: From our high voltage CoolMOS™ MOSFETs and our low voltage OptiMOS™ MOSFETS to our SiC and XMC series microcontrollers as well as our CoolSET™ auxiliary converter systems. Or opt for our CoolGaN™ technology to meet the increasingly high power demands of rack-based systems.

Our team of experts is ready to support you in your design quests. Besides power supplies above 250W, we also feature PSE designs below 250W.
Tools & Software
Solution Finder – your guide to a successful design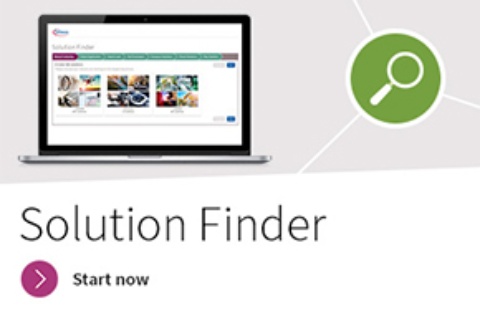 Use our Solution Finder to quickly and easily find, compare and purchase the right semiconductors for your project. Simply select your application and the online tool visualizes suitable components in useful system diagrams, which you can customize to your needs.
You can already access 400 solutions for motor control and drive applications in our tool. Coming soon: solutions for lighting, power supplies and other applications.
Highlights
Spotlight on Power Semiconductor Offering for 802.3bt Power over Ethernet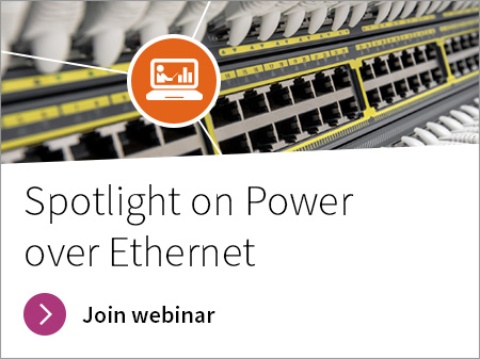 Join this webinar to learn more about the latest IEEE 802.3bt standard for Power over Ethernet (PoE) and upcoming opportunities in emerging markets such as smart buildings. We will talk about the basics of the new PoE specification, the increase of power levels up to 100 W per port and the changes it entails for power supply and system designs, both for power sourcing equipment and powered devices.