Overview
Infineon Technology provides a full spectrum of power controllers and switches, including ac-dc controllers, dc-dc converters, silicon and SiC MOSFETs, GaN HEMTs, Intelligent Power Modules, lighting ICs, transistors (IGBTs), diodes and rectifier, regulators, isolation interfaces, voltage and current management for internal and external power supply applications.
Our design solutions increase active-mode efficiency, decrease standby-mode power consumption, and provide power factor correction at every stage of your layout from line to load. Depending on your requirements, Infineon delivers solutions from microamps to megawatts as discrete or integrated devices.
Products
In a AC-DC SMPS, the AC is a converter to a defined DC output power. Therefore the AC mains is rectified and filtered and feeds the power factor correction (PFC) stage. Via high-frequency modulation, in a second step, it is then delivered to a DC load with the desired voltage and current.
Check the subpages to find recommended products for your desired power rating or visit our online selection tool to calculate the product combination based on our application parameters.
Everyday objects in our modern lives need embedded intelligence to communicate and perform smart functions. For instance, coffee machines, dishwashers, and automatic opening systems, to name just a few.
Designing such devices requires an efficient, easy-to-implement power supply. In addition to a cost-effective, versatile, and scalable microcontroller platform for functions that distinguish your product – without the hassle of designing a complex power supply or microcontroller subsystem.
Infineon offers a full system solution for embedded systems featuring state-of-the-art power MOSFETs and microcontrollers. Also available: DAVE™, the development platform for Infineon XMC™ microcontrollers. Choose ready-to-use semiconductor solutions from Infineon – ranging from lowest cost, to highest efficiency, to highest integration in the given power class – and dramatically reduce your time to market.
Training
In this training, you will learn about the design of electromagnetic interference (EMI) in Switching Mode Power Supplies (SMPS).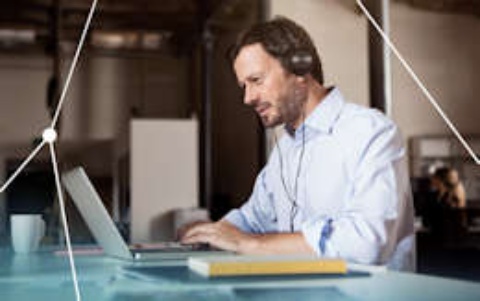 In this online course, you will learn the benefits of Si|SiC|GaN Positioning in ACDC applications.