Electronic driver's license (eDL)
Overview
Countering counterfeit with state-of-the-art technologies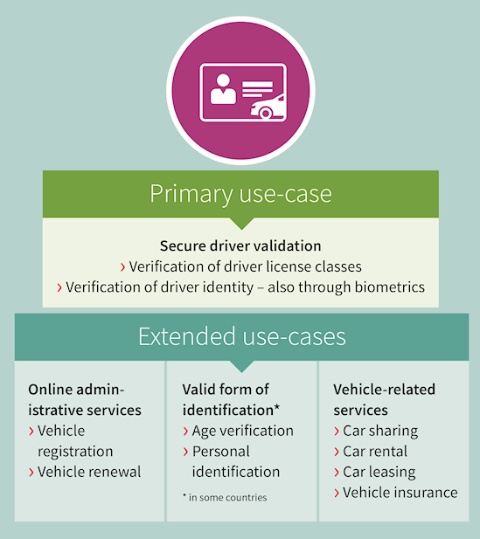 Traditional driving licenses are rapidly migrating from paper-based documents towards electronic driving licenses (eDL).
Not only do biometric drivers licenses offer much greater protection against counterfeit and misuse through the combination of physical, digital and biometric authentication features, they are also capable of supporting growing demand for the integration of complementary applications such as vehicle rental or registration services.
However, issuers are challenged to ensure robust security over a long lifetime along with seamless connectivity and high performance across highly diverse IT and control systems.
Partner of trust for today's eDL applications
Backed by a robust and extensive technology portfolio, Infineon is committed to guiding customers through the complexities of eDL projects, covering everything from technology and reference solution assessments to prototyping and final design. Our products are also designed to comply with ISO standards and European regulations for driving licenses.
Leading technologies for tomorrow's eDLs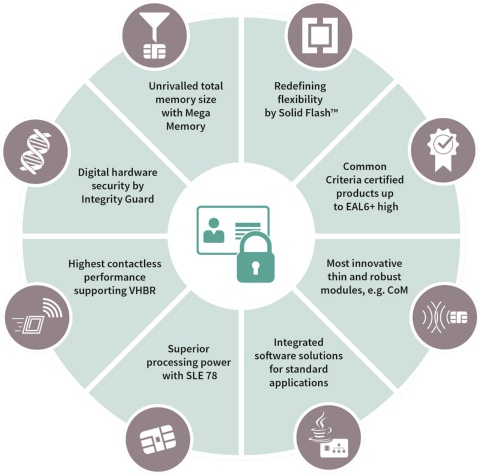 With its fully encrypted data path, our award-winning Integrity Guard security concept is the ideal platform for secure electronic driving licenses that are even prepared for future attacks.
The latest SLE 78 controllers with Integrity Guard, for instance, are certified according Common Criteria EAL 6+. The SLE 78 utilizes a self-checking dual CPU, which not only stores, but also internally processes sensitive data in encrypted form. Our SOLID FLASH™ memory is designed for rapid and flexible deployment for fast integration into diverse eDL infrastructures.
We complement these offerings with integrated, off-the-shelf solutions supporting both Java and native operating systems for rapid time to market.
Our portfolio at a glance: