Overview
Security solutions for smart mobile devices and embedded systems
How to implement security to protect the confidentiality, integrity and authenticity of information and devices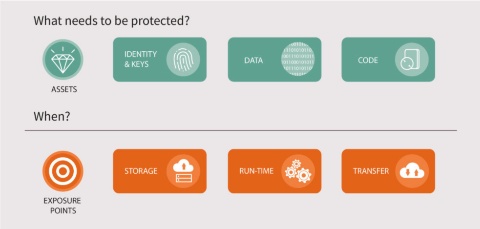 Mobile devices such as cellphones, PCs, smartwatches, smart accessories, fitness trackers and industrial service handhelds are running more applications, storing more data and connecting to more corporate and private networks. As a result, security and access protection are growing in importance. This entails protecting servers, networks, PLCs and other devices against threats.

Sensitive data must be protected, users must be securely authenticated – for instance with biometric data, and device integrity must be monitored in order to prevent data theft and fraud. Manufacturers are thus challenged to constantly deliver new applications and services that increase user convenience while integrating stronger security capabilities. To stay ahead of the curve, security solutions that are easy to integrate and capable of supporting new and promising applications are needed.

Infineon security solutions can help you to build the right security capabilities into smart mobile or embedded devices.