Overview
Designing with today's demands in mind
What counts today in HVAC ventilation designs? Noise reduction, for one, as well as system efficiency and reliability. As the smart home goes from concept to reality, ventilation systems must be ready to integrate into an overall home automation system, so they need security features to prevent attacks. Designs must also be cost effective to achieve long-term success on the market.
Products
Automatic ventilation system diagram
Hover over the diagram to see recommended products
Your one-stop shop for HVAC ventilation system designs
At Infineon we are 100% ready to support your automatic ventilation system designs. In fact, we are your one-stop shop for sensors, microcontrollers and power ICs. Overcome today's biggest design challenges with ease using our innovative products for efficient, robust power management and motor control. Also, enjoy the peace of mind of zero defect: choose Infineon for HVAC ventilation applications and get components and easy-to-integrate turnkey solutions engineered following the highest quality standards.
Benefit from our wide, scalable portfolio with products for nearly every voltage or power. Looking for integrated protection and diagnostics features? We offer them too. Ensure your design is equipped with cutting-edge security features with our OPTIGA™ Trust product family. Explore our HVAC ventilation application to learn more!
Tools & Software
Solution Finder – your guide to a successful design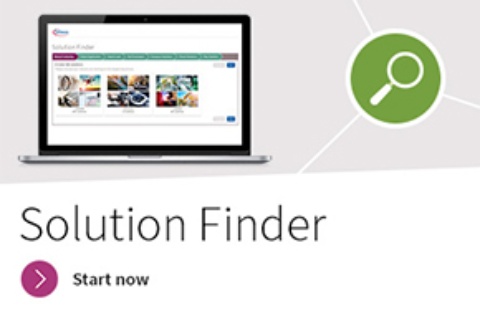 Use our Solution Finder to quickly and easily find, compare and purchase the right semiconductors for your project. Simply select your application and the online tool visualizes suitable components in useful system diagrams, which you can customize to your needs.
You can already access 400 solutions for motor control and drive applications in our tool. Coming soon: solutions for lighting, power supplies and other applications.