Overview
Your challenge: robustness, year after year
What counts most in HVAC valve designs? Solutions that are reliable and robust, and engineered for a long lifetime. Also, integrated protection against fake spare parts is a must. To achieve all this, you need robust semiconductors that work hard long-term, even under extreme conditions. And ones with fast switching capabilities to support proportional control of HVAC valves.
Products
HVAC valves system diagram
Hover over the diagram to see recommended products
Reliable, easy-to-integrate solutions from Infineon
Here your search for optimized components for HVAC valve applications comes to a happy end. In Infineon's broad portfolio of products and integrated system solutions, you'll find everything you need to overcome even the trickiest design challenges, and enjoy complete design flexibility. For instance, our reliable, fast-switching and PWM-capable 24V high- and low-side switches in the PROFET™ and HITFET™ families. Both offer integrated protection and diagnostics for HVAC control valves.
Also, discover our 3D magnetic sensor for position detection, enabling precise and efficient HVAC valve position detection. Our commitment to zero defect means you get sensors, microcontroller and power products that uphold the highest quality standard. Reliable and easy-to-integrate, our authentication solutions eliminate any counterfeiting risks. Explore this application and products to find products for your automatic valves designs.
Tools & Software
Solution Finder – your guide to a successful design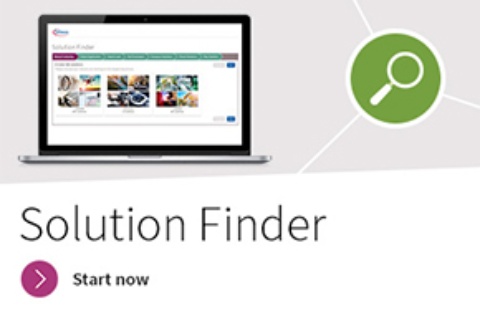 Use our Solution Finder to quickly and easily find, compare and purchase the right semiconductors for your project. Simply select your application and the online tool visualizes suitable components in useful system diagrams, which you can customize to your needs.
You can already access 400 solutions for motor control and drive applications in our tool. Coming soon: solutions for lighting, power supplies and other applications.