Heating ventilation and air conditioning (HVAC)
Overview
Please choose a subcategory
High-quality solutions and support for HVAC systems
For every part of a HVAC system ­– ventilation, pumps and valves – Infineon is the right partner. Why? Because we understand the biggest hurdles you face right now, such as the demand for systems that are quieter, efficient and reliable. With years of experience under our belts, our team of experts has engineered the exact components and solutions you are looking for. Learn more by selecting a heating ventilation and air conditioning system sub-application.
HVAC in urban farming
Urban farms are an upcoming technology to solve future food insecurity caused by climate change leading to an increase in global temperatures and the frequency of extreme weather events. By moving agricultural operation indoors and exactly controlling the environment, reliable conditions for plant growth can be created. The HVAC system is a central element of an indoor farm as it is the means to control the temperature and humidity of the growth environment. In an indoor farm, plants are grown on several levels and are automatically provided with the right amount of water and nutrients. Urban farms require precise control of environmental conditions to enable optimal plant growth.
The main challenges for HVAC in urban farms are highly energy-efficient solutions to provide optimized operations while constantly and precisely regulating the indoor environment to provide the best growth conditions resulting in the best quality products. The Infineon HVAC portfolio is the perfect fit for urban farming applications due to the broad coverage of Infineon MosFET and IC technology as well as the great versatility enabled by highly integrated motor control solutions such as the iMOTION™ family. To find out more about urban farming visit our application page.
Tools & Software
Solution Finder – your guide to a successful design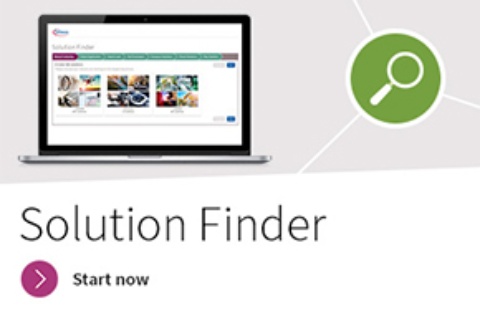 Use our Solution Finder to quickly and easily find, compare and purchase the right semiconductors for your project. Simply select your application and the online tool visualizes suitable components in useful system diagrams, which you can customize to your needs.
You can already access 400 solutions for motor control and drive applications in our tool. Coming soon: solutions for lighting, power supplies and other applications.
Videos
Training
The training gives an overview of predictive maintenance in HVAC and the role of sensors. It presents our offering and partner approach.