Single - multichannel LED driver - strips, signage
Overview
Achieve top scalability, flexibility and cost efficiency
Both LED strips and multichannel LED applications require a constant voltage input, usually up to 60V. Commonly used in accent lighting, each LED string or channel needs an LED driver IC, usually, a linear LED driver IC for up to 250 mA LED current. Applications using linear LED driver ICs need a low voltage overhead of the IC so as many LEDs as possible can be stacked in series. This increases efficiency and reduces thermal overload on the LED board – two features the market demands.
Multichannel LEDs are the ideal choice when you require high light output combined with low output voltage, say below 60V. For such high current applications with switch-mode LED drivers, the key challenges are current accuracy, PWM and analog dimmability, and thermal protection. Turn to Infineon for the know-how and components you need to do so.
Products
System overview for LED strips and multichannel LED applications
Infineon's products for LED strips and multichannel LED
To design the best possible LED strip, look no further than our portfolio of high-quality, cost-efficient components. For LED driver ICs, at Infineon, we offer two main product families: BCR and ILD. The BCR series contain the smallest and most affordable products for linear LED driver ICs. The ILD series features DC-DC LED driver ICs that provide high efficiency as well as other interesting features, such as thermal protection. Both families come with a line-up of regulators with an integrated power stage and a line-up of controllers that allow the utmost scalability via flexible dimensioning of the output stage.
Explore our products for more details on how you can maximize LED strips and multichannel LED designs with Infineon.
Highlights
LED lighting portfolio overview 2021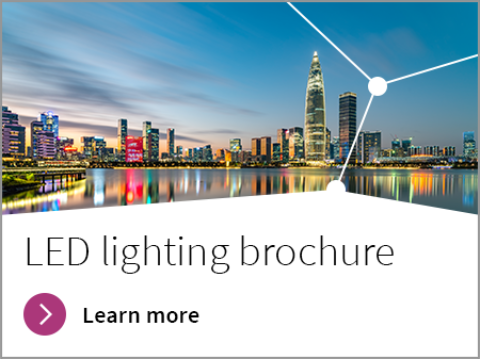 Here at Infineon Technologies, we are passionate about developing these exciting solutions for LED lighting design challenges.
This brochure covers our latest recommended products and schematics for LED drivers, LED strips and signage, and radar sensors for smart lighting.
Download now our Infineon LED lighting brochure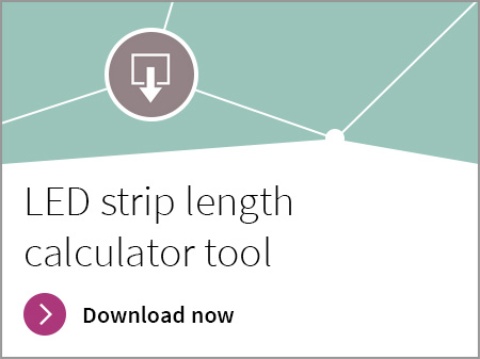 The LED strip length calculation tool can make calculating the maximum number of segments and maximal length very easy.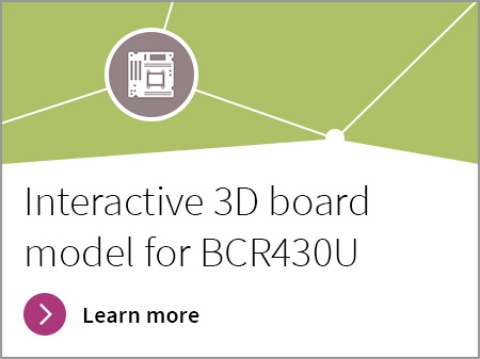 Long term reliability and longevity of LEDs are key. BCR430U is the best choice when you need to drive low-power LED strings and strips supplied by a DC voltage source and at the same time requesting more flexibility in voltage headroom.
Videos
Partners
Company

Company
description

Region of operations

Product Family

Partner offering
Offering details


Novelic

NOVELIC is a high-tech B2B engineering, design services, and solutions company, providing development of IC (Analog, AMS, RF), antennas, ASIC & FPGA, embedded systems, sensor fusion, DSP, mechanical system, sensors & multimedia signal processing, 802.11 communications, and mm-wave radar sensor modules.
Americas, Asia-Pacific, Europe, Middle East, Africa, Greater China, Japan
Microcontroller, Sensor
Software, Hardware, Services

Radar sensors are extremely versatile in their application. Our Radar IoT devices bring powerful features to the smart devices of the future. Whenever reliable and robust motion sensing in a small, easy to integrate, and cost-effective package is needed, Novelic's mm-wave radar IoT sensors are the perfect fit.

RFbeam is a leading supplier of planar Radar sensors, k-band measuring equipment, and engineering. Its product range covers simple low-cost doppler devices as well as state-of-the-art digital and superhet transceivers and systems. Typical applications are movement and industrial sensors, traffic supervision and analyzer systems, sports measurement equipment, and many other uses.
Asia-Pacific, Europe, Middle East, Africa
RF & Wireless Control, Sensor
Hardware, Services

The K-LD2 is a fully digital and low-cost radar movement detector. The digital structure. Learn more

K-LD7 is a fully digital low-cost Doppler radar that can measure speed, direction, distance and angle of moving objects in front of the sensor. Learn more