Overview
Please choose a subcategory
The smart choice for smart factories

Challenges common to industrial automation systems – like the demand for power-efficient and industrial grade components with guaranteed long-term availability – influence which solutions best suit industrial applications. For example, a microcontroller that doesn't support an extended temperature range simply doesn't fit the bill. What's more, your success depends on factors such as the planned time to market, the right price point, and the assistance of application-related road maps.
When developing solutions, Infineon takes your challenges head-on. We offer high-quality industrial grade semiconductors along with a range of proven reference designs. All this makes your automation design as simple, efficient, and reliable as possible.
Count on our proven expertise in the field to support you in developing ideal solutions for industrial automation applications. Benefit from our wide portfolio of smart switches for highly integrated and discrete solutions of I/O modules. In addition, we're the only manufacturer with a comprehensive portfolio of isolated I/O devices (ISOFACE™). As connectivity continues to boom, security is key to protecting your customers' operations. As the market-leading supplier, we offer industrial security solutions, such as OPTIGA™ Trust and OPTIGA™ TPM, to protect against attacks, counterfeiting, and manipulation. Infineon products are also engineered to allow a high level of integration while saving valuable space.
The industrial internet: Industry 4.0
Known as the Fourth Industrial Revolution, or Industry 4.0, the future beholds a growing number of smart factories powered by smart semiconductor solutions. But Industry 4.0, an initiative of the German government, is more than just smart factories: it's better integration of customers and business partners. And it connects the entire value-added chain, from supplier and producer all the way to the customer. The success of Industry 4.0 hinges on powerful, secure and smart components like those from Infineon.
While Industry 4.0 promises huge gains in resource efficiency, product individualization and greater adaptability, it presents new challenges a well. Especially in terms of security. Thankfully you can rely on our unparalleled expertise in embedded security to optimally protect Industry 4.0 manufacturing environments from a range of threats. As Acatech member and part of the Industrial Internet Consortium, Infineon is also actively shaping industrial advances of tomorrow.
Tools & Software
Solution Finder – your guide to a successful design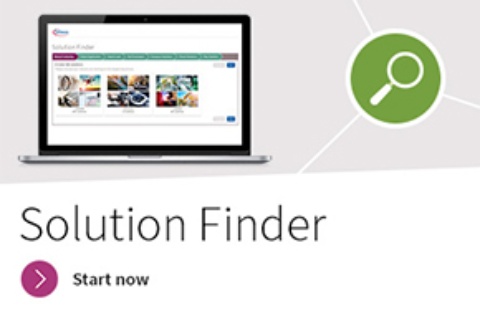 Use our Solution Finder to quickly and easily find, compare and purchase the right semiconductors for your project. Simply select your application and the online tool visualizes suitable components in useful system diagrams, which you can customize to your needs.
You can already access 400 solutions for motor control and drive applications in our tool. Coming soon: solutions for lighting, power supplies and other applications.
Videos
Training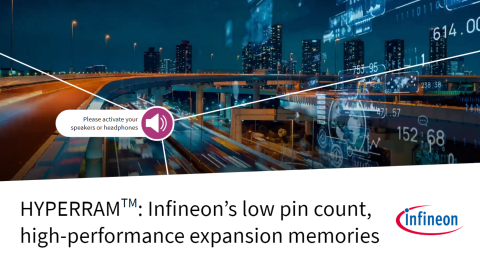 Understand the need for an expansion memory and recognize the key attributes designers look for
Describe the challenges with existing expansion memory options
Infineon as your one-stop shop for motor control and drives