Overview
Fast, efficient destination charging for your EV
There are currently more than 10 million electric vehicles (EV) on the road today with adoption steadily increasing as the technology becomes more affordable and convenient. Destination charging is the most important use case, as this is the form of charging most commonly used by electric vehicle users. DC wallbox technology will be the key element in the charging infrastructure, enabling faster and smarter charging.
The power and speed of DC charging – at home
The ability to charge at home is a critical selling point for EVs. Cost, availability, and easy installation are the key aspects of the users' final decision. With the new DC wallbox technology, electric vehicles can be charged with a direct current (DC) with a power of up to 22 kW – that is more than twice as fast as using a typical wallbox that works with alternating current (AC). The DC-based wallbox technology transfers the electrical power directly to the traction battery via the standardized DC charging plug (as also used in fast and ultra-fast chargers). Unlike AC-based systems, electric vehicles are charged independently of their integrated on-board charger, so there is no limitation on charging speed and capacity as it is typically the case with AC charging infrastructure. Charging time can thus be significantly reduced.
Another important and innovative aspect of DC charging technology is the possibility of bidirectional power transfer. The power can flow in two directions to cover different use cases, such as bridging power shortages, as a buffer for the private households, or even reselling power to the grid with V2G (vehicle-to-grid) option in the future.
The availability of increasing battery capacities spread across countries has triggered a number of forward-looking concepts for integrating these energy sources into the existing electricity infrastructure. Homes and commercial buildings that charge EVs with renewable energy sources such as solar also intend to store the excess power and make it available again during power outages or to meet high demand peaks. This vehicle-to-building (V2B) approach will be further extended to address electricity demand at the national level and to balance electricity demand in the context of a broader shift to renewable energy with vehicle-to-grid (V2G) implementations.
Bi-directional implementation requires a specific topology cable of dual power transfer.


The process of charging an electric vehicle at a charging point must allow for the identification, authentication, and safeguarding of information that passes between the charger, the vehicle, and the backend infrastructure. This will require cryptography that will protect both the charging infrastructure but also the vehicles using it.
As part of the ISO 15118 international standard comes the concept of Plug & Charge. It allows charging vehicles without the need of presenting a dedicated charging card to the charging point. This enables a secured and convenient way of charging an electric vehicle, covering both wired and wireless charging technologies based on AC and DC subsystems. At its core, Plug & Charge is intended to ensure confidentiality, data integrity, and authenticity, which it achieves through the algorithms defined by ISO 15118 for symmetric and asymmetric cryptography.
Implementation of this standard can utilize a tamper-resistant microcontroller such as Infineon´s Trusted Platform Module OPTIGA™ TPM SLI 9670, which is a standardized component according to the TPM standard of the Trusted Computing Group (TCG). The TPM plays an essential role in securing the financial transaction of Plug & Charge by protecting the authenticity of the involved entities, the integrity of the exchanged data, and the confidentiality of sensitive information.
Furthermore, the OPTIGA™ TPM SLI 9670 is also used for the platform protection and the secured data transmission between a server backend, charging station, and the EV. This is required to secure remote functionalities like firmware updates, maintenance, and management of the charging infrastructure devices.
The power switches in the DC wall box are based on discrete solutions like CoolSiC™ MOSFET and CoolMOS™ MOSFET. Since every switch needs a driver, and every driver needs to be controlled, we offer the right EiceDRIVER™ gate driver ICs and XMC™ microcontroller. With our current sensor solutions, we can enable small and accurate current sensing. OPTIGA™ products ensuring data protection and security and finally communication and IoT devices based on the PSoC6™ platform round-up HMI and interface parts of the system.
Power Range

Up to 25 kW (typical 7 kW)

Input AC/DC Stage

Bidirectional 2-level or 3-level active rectification topology
1-phase or 3-phase grid voltage
LCL line filter for grid feeding

Output DC/DC Stage

Bi-directional isolated DC-DC topology (hard switched, dual active bridge, CLLC resonant)

Output Voltage Range
Promoting a global standard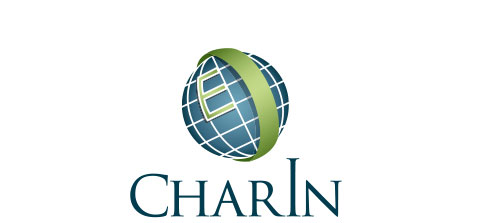 Infineon is part of the international Charging Interface Initiative e.V. (CharIN). CharIN's goal is to develop, establish and promote a global charging system standard for all kinds of battery-powered electric vehicles.
Simulation
Parametric Product Finders
Highlights
Podcast4Engineers: Fast EV charging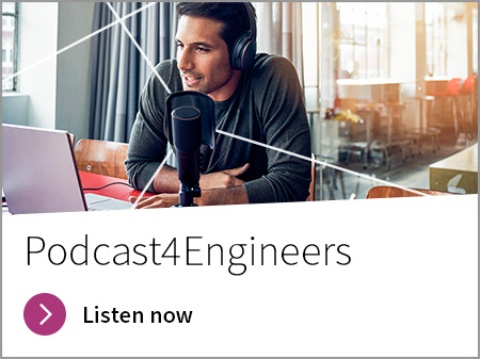 Today, a DC charger with 150 kW can put a 200 km charge on an EV in around just 15 minutes. As fast charging and battery technologies continue to evolve and improve in the near future, experts anticipate the charging time to drop even further. Listen to our Podcast4Engineers episodes as our Infineon experts discuss the latest trends and challenges in EV charging and how our one-stop product and design portfolio can help design energy-efficient DC EV chargers today.
Videos
Training
Webinars
This training covers Infineon's portfolio of power semiconductors, ranging from D2PAK packages to 62-millimeter modules.
All products are based on the latest micro-pattern trench technology.
As electro mobility increasingly becomes part of our daily lives, the need for more efficient charging solutions is growing. With an eye on the requirements and technological developments in this field, the challenge is to respond with smart and compact power conversion solutions for the charging networks of today and tomorrow. In this webinar, you will gain deeper insights, into Infineon's comprehensive DC-EV charging portfolio with a focus on silicon carbide and its important contribution to ultra-fast EV charging.
Electric vehicles are changing the demand for charging infrastructure. Driving forces are the desire for fast, large-scale, efficient electric charging, and the correlated technical support to design suitable stations. Infineon offers a one-stop-shop, covering power ranges from kilowatt to megawatt including power semiconductors, microcontrollers, gate drivers as well as security and safety authentication solutions.