Fitness band - Design and integration flexibility for today's fitness trackers
Overview
Perfect form factor for those who like to travel light
Wearable tech that tracks activity and wellbeing has become an integral part of today's fitness culture. By making it easy to track fitness and monitor key health metrics such as pulse, sleep patterns and more, these slimline, unobtrusive activity-tracking wristbands are helping today's wellness-aware consumers to adopt a healthier lifestyle and even improve their quality of life.
End-to-end portfolio for all fitness tracking challenges
Designs can vary significantly from straightforward pedometers to multi-application formats supporting notifications, location tracking, fitness and health monitoring, payment, ticketing, and access control. Regardless of your design and integration depth, we have the full range of components spanning sensing, computing, wireless connectivity, and embedded security to speed up the success of your fitness band or tracker.
Take a look at our system diagram below and browse our portfolio to find the right solutions for your wristband design.
Highlights
Application brochure: Smartwatch, sports watch, wristband, and medical wrist-worn devices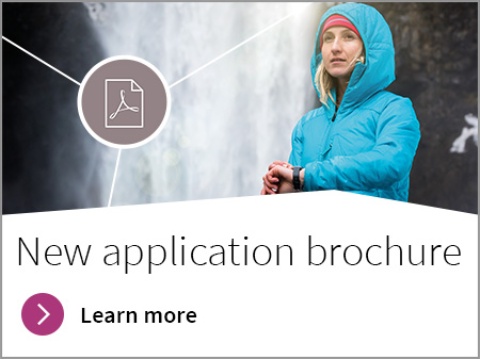 Infineon is a power semiconductor leader for IoT devices. With our broad product solutions and portfolio, you can solve design challenges such as data security, sensor accuracy, connectivity, device protection, all while enabling best-in-class power consumption and IC form factor.
On-Demand Webinar: Memory Solutions for wrist-worn devices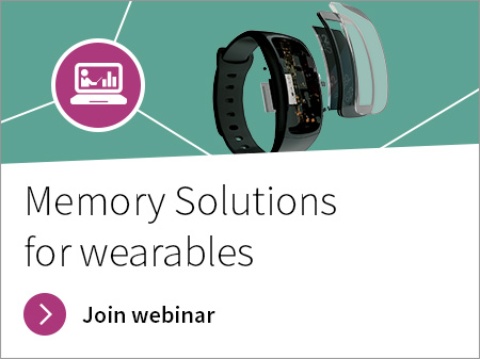 This webinar will teach you about functional design blocks and innovative use cases for wearables enabled by our broad product portfolio. Get an overview of memory solutions, and how it is superior to the competition and understand the details of NOR Flash technology with SEMPER™ Nano, typical design challenges for NOR Flash, and how SEMPER™ Nano can fulfill these requirements.