Unidirectional control of DC motor for trucks and agricultural vehicles
Overview
The demands placed on unidirectional control of DC Motor for trucks and agricultural vehicles are multifold. Ranging from the need for an integrated or discrete solution for highly precise motor control, to a design that withstands harsh environments, to a range of protection and diagnostic functions.
Infineon meets all these demands – and offers even more. With a comprehensive portfolio of robust and high-quality semiconductor solutions, all of which can easily be integrated in the electronic system. Worth mentioning: we uniquely offer 12V and 24V integrated or discrete solutions for unidirectional motor control. Reduce your effort and be kind to your budget with our system solutions and reference designs specific to unidirectional motor control for trucks and agricultural vehicles applications.
Products
System diagram: Unidirectional control of DC motor control for trucks and agricultural vehicles
System benefits
Integrated solution reduces the design outlay
Discrete solution optimized for all motors thanks to a broad selection of PROFET™ switches

PWM control
Protection functions, including SC, overload, OT and ESD
Diagnostic functions, including open load, OT detection, integrated OPAMP and current sense
Tools & Software
Solution Finder – your guide to a successful design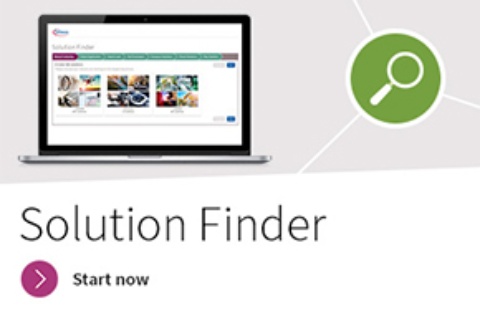 Use our Solution Finder to quickly and easily find, compare and purchase the right semiconductors for your project. Simply select your application and the online tool visualizes suitable components in useful system diagrams, which you can customize to your needs.
You can already access 400 solutions for motor control and drive applications in our tool. Coming soon: solutions for lighting, power supplies and other applications.