Business Focus and Strategy
We want to continue to develop, grow and create value for our customers and our shareholders as well as for our employees and society. The coronavirus pandemic has put the brakes on for the moment but cannot stop us. On the contrary, the coronavirus pandemic has worked in some ways as a catalyst and accelerator of innovation. Many of the developments would have happened anyway, but the coronavirus pandemic has resulted in change being instigated much more rapidly or implemented more swiftly, especially with regard to the digitalization of society and the economy.
In the past few years, our strategy has been consistently guided by global megatrends that will continue to shape the world in the future: demographic and social change, climate change and scarce resources, urbanization, and digital transformation. From these megatrends, we derive our focus on the following growth areas: energy efficiency, mobility, security, and IoT and big data. In these markets, we address structural drivers: i.e., areas which are expected to see disproportionate growth in the long term as a result of these trends or which have major innovation potential. The coronavirus pandemic has not altered these underlying assumptions.

Megatrends create new areas of growth
In each of the growth areas we address in the semiconductor market – energy efficiency, mobility, security, and IoT and big data – there are numerous application fields with high growth potential for our semiconductor business. Driven by increasing demand for energy and the setting of global carbon reduction goals, the need to generate, transmit, store and use energy more efficiently is growing. Rising levels of traffic and transportation mean that sustainable, intelligent mobility solutions are crucial. The increasing digitalization of things enables energy to be used more efficiently. Electrification also requires more semiconductors in the end application, depending on the level of electrification. In a highly digitalized world, the number of interconnected objects increases and there is a rise in demand for secure processing, transmission and storage of data. Our solutions and systems serve all these application areas and help us achieve sustainable growth. In summary, Infineon is benefiting in equal measure from increasing electrification and from the digitization of end applications.

Infineon's growth areas are the source of its specific growth drivers
Energy efficiency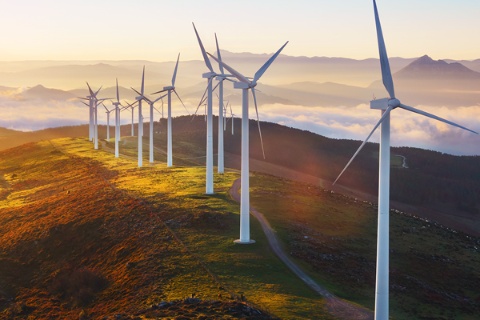 A new mindset on climate protection depends entirely on a new mindset on energy transformation. An energy transformation will only be viable if we take sustainable and climate-friendly action along the entire supply chain, from the generation of electricity to its consumption. Microelectronics play a decisive role here, helping to provide the growing population with energy in an efficient and environmentally friendly manner. For environmental reasons, it will no longer be possible in the future to meet the rising demand for electric energy by using fossil fuels to the same extent as we do today. Renewable energy sources, which do not emit carbon into the environment, are becoming more and more important. The use of wind power and solar energy is a key factor here. The fluctuating availability of energy from these sources can be balanced out by using electric storage systems but requires holistic management of the power grid.
Mobility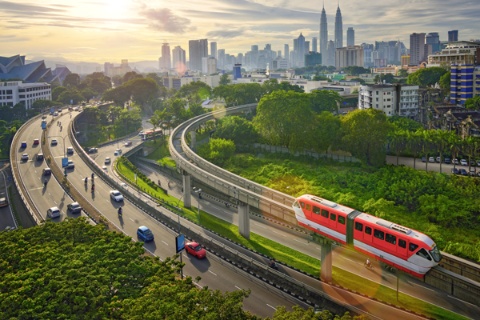 World population growth and increasingly global value chains as well as urbanization are driving demand for all types of transportation, ranging from mass transportation, such as trains and buses, to vehicles for private use, such as cars, eBikes and eScooters. Towns and cities in particular are confronted with the challenge of making transportation cheaper, more efficient and more sustainable.
Security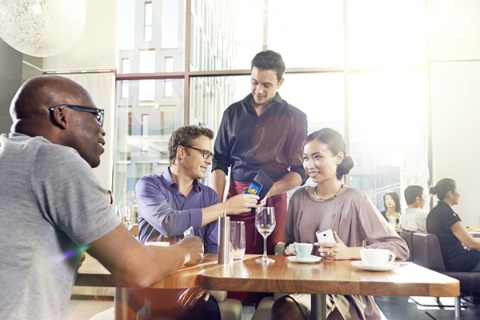 The increasing degree of interconnection between humans, machines and devices demands greater IT security: from the manufacturing industry and smart home applications to information and communication technologies. We provide our customers with robust, future-oriented embedded security hardware for electronic devices, computer systems, network components and industrial facilities. These security technologies make it possible to authenticate people and machines, protect confidential data and detect unauthorized changes to networked machines and devices. In industry, this trend is already evident. With increasing digitalization, the desire for reliable IT security that is also easy to use is growing.
IoT and big data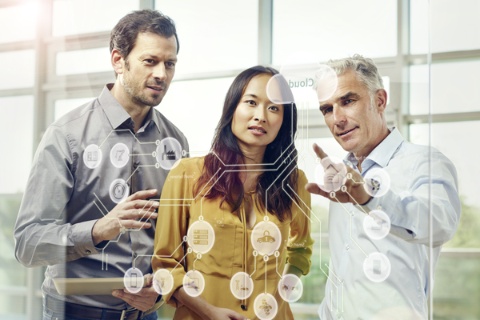 IoT connects the real world and the digital world. A wide variety of physical things – ranging from smartphones, watches and cameras to cars and computers and even to home appliances and industrial machinery – are equipped with embedded electronic systems, sensors and software. The possibilities are huge: greater convenience and security in the smart home, higher productivity together with better ecology in farming, greater productivity in manufacturing, new services, and support for older people. These examples show that IoT has the potential to effect radical change in the interaction not only between companies and consumers, but also between companies as well as between consumers.
Group Strategy
With our strategic focus on the megatrends referred to above, we are ensuring longterm growth for Infineon. We concentrate on markets with strong structural growth, especially on electromobility, the various stages of the electric energy supply chain and the increasing digitalization of all aspects of life. The way we act in the individual markets depends on our competitive position, which we analyze in terms of technologies, products and application understanding. Here we look at three categories: firstly, our core business; secondly, adjacent complementary business; and thirdly, new options for products and applications as well as for markets.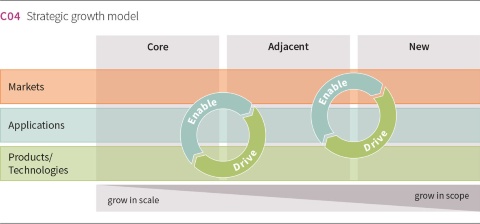 Our core business includes all those areas in which we have a full understanding of the applications or where we master the underlying technologies and in which we can therefore offer an extensive differentiating product portfolio. In our core business, we want at least to grow with the market and thereby maintain or even strengthen our leading positions ("grow in scale"). One example is our power semiconductors, which are employed in the generation, transmission, storage and use of electric power. We understand how these systems are used to convert and control electric power, and we supply particularly compact and energy-efficient MOSFETs and IGBTs for this purpose. We are the undisputed global market leader in this area.
We began researching new materials for power semiconductors at an early stage. SiC and GaN are particularly well suited for use in power electronics. Here, we are moving towards new levels of performance and efficiency. These components are typically more expensive than Si-based products, but thanks to new system architectures they also offer the customer multidimensional additional benefits, such as a smaller form factor, greater efficiency and lower system costs. Realizing these benefits often goes hand in hand with higher research and development costs for our customers. Therefore, we support the introduction of these new technologies in two ways. On the one hand, we work closely together with our highly innovative customers, while, on the other hand, we provide less technology-oriented customers with appropriate solutions that make the switch easy to implement, for example, compatible control components. Given the increasing relevance of SiC for certain power semiconductor applications, we acquired SiC specialist Siltectra in 2018. The company has developed an innovative method known as Cold Split technology to process crystal efficiently and with minimum loss of material. Infineon will use the Cold Split technology for the efficient separation of SiC boules and to split SiC wafers. That gives us two advantages. Firstly, we can manufacture in a more cost-effective manner, as we use the raw materials more efficiently. Secondly, we achieve a higher output of SiC components from the raw materials purchased, which increases our security of supply. This is particularly important given the ongoing expansion of renewable energy and the increasing use of SiC in the powertrain of electric vehicles. We have now established all the prerequisites for future success in the growing SiC market: access to high-quality wafers, leading technology at the product level (Trench SiC MOSFET), module expertise and system understanding.
Accordingly, we offer our customers optimal solutions, and we can show them new ways of being successful. Our high-volume manufacturing means that we can achieve economies of scale, while at the same time, we can provide manufacturing capacity for individual customer projects and grow alongside our customers.
The greatest growth potential is to be found in markets adjacent to our core business that we have not yet addressed at all or in which we have only been partly active. It only takes a moderate amount of effort to adapt existing technologies and products for additional applications, enabling us to increase potential sales. In the application fields where we are already active, we can use our system understanding to increase revenue with a broader portfolio of products and solutions ("grow in scope"). The core mentioned above should therefore not be seen as a static portfolio of activities. Instead, the adjacent business becomes part of our core business in the medium term, the core grows and the boundaries shift, because when we make progress in specific markets in terms of technology, products and application understanding, the classification of these markets changes accordingly. To return to the example of power semiconductors, "Power" is one of our original core competencies, but here too we continue to develop. We are expanding our portfolio so that we can offer our customers an increasing degree of "Intelligence" in addition to power semiconductors. Specifically, this means that we have focused on complementing our range of efficient power transistors with additional components, increasingly using digital solutions. The products required for intelligent control of switches tend to be more complex and higher-end because they incorporate greater functionality. In the context of increasingly complex systems and shorter development times, many customers appreciate this greatly, as it enables them to reduce their development costs and development risk significantly.